Victorious news of 399th day of war: trap for Russian bomber, explosion in Crimea, Mi-8 helicopters from Croatia
Ukrainian Air Force lures and destroys a Russian bomber near Bakhmut, an explosion occurs in Crimea, Croatia to provide helicopters for Ukraine
Explosion on the military garrison near Simferopol
An explosion occurred in the village of Hvardiiske near Simferopol. 
"It was confirmed by local residents of the Hvardiiske village. "There was a strong explosion from the military garrison, the ceiling is shaking," they write from Hvardiiske. "Residents of the Hresivskyi village also wrote that the explosion in Hvardiyske was heard even in their neighborhood," Crimean guerrillas report.
The so-called advisor to the head of Crimea Oleg Kryuchkov called to wait for "official information."
Ukrainian Armed Forces repel 48 attacks in Donetsk region, destroy Russian Su-24
Units of the Ukrainian Defense Forces repelled 48 Russian attacks in the Lyman, Bakhmut, Avdiivka and Marinka directions, the General Staff of the Ukrainian Armed Forces reports.  Over the last day, the aviation of the Ukrainian Defense Forces launched 5 strikes on concentrations of Russian personnel and military equipment.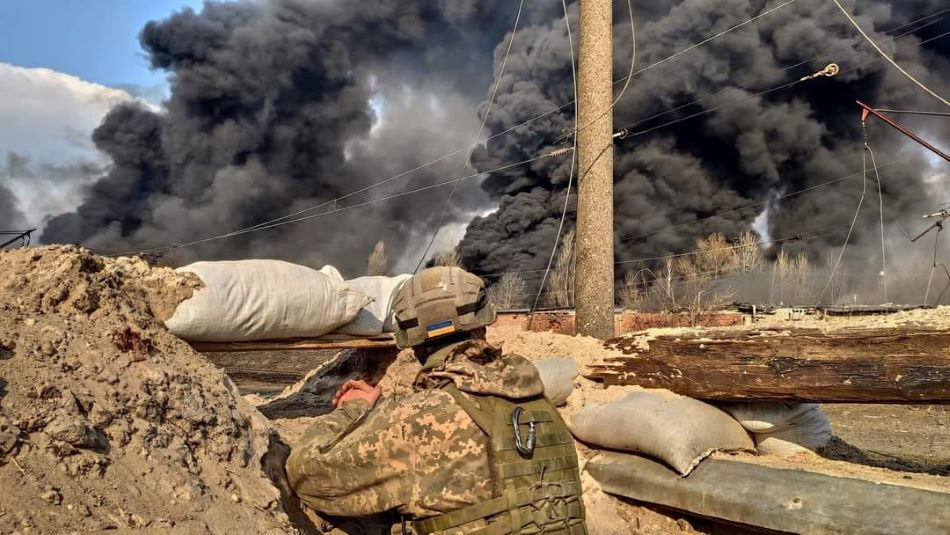 Also, units of the Air Force of the Ukrainian Armed Forces destroyed a Russian Su-24M bomber.
According to the spokesman of the Air Force of the Ukrainian Armed Forces Yuriy Ihnat, the Su-24M bomber was destroyed near Bakhmut. According to him, Ukrainian forces managed to create the conditions to lure the Russian Su-24M and deliver a devastating blow. This aircraft attacked Ukrainian troops on the front line with missiles and bombs.
Subversive reconnaissance group destroyed near Dnipro islands
Ukrainian Armed Forces rocket and artillery units destroyed 12 Russian occupiers and another motorboat that Russian subversive reconnaissance groups were trying to use near the Dnipro islands. 
"The result of the firing missions performed by our missile and artillery units is the demilitarization of 12 Russian troops, another motor boat that the occupiers tried to use to move the subversive reconnaissance group between the Dnipro islands, the destruction of an unmanned reconnaissance vehicle Orlan-10 and a multipurpose artillery tractor," the South Operational Command said.
Croatia to provide Ukraine with Mi-8 helicopters
During a briefing with Ukrainian Defense Minister Oleksii Reznikov, Croatian Defense Minister Mario Banožić confirmed that Croatia will soon provide Ukraine with Mi-8 helicopters. 
According to Banožić, helicopters are just a part of military assistance provided by Croatia to Ukraine, and that the delivery should take place "any time now."
According to preliminary data, 14 Mi-8 helicopters are to be provided.
Askad Ashurbekov, a deputy of the Zaporizhzhia regional council, says Russian troops have gone on the defensive in the Zaporizhzhia direction
"In the Zaporizhzhia direction, the occupying Russian forces have gone on the defensive. They are no longer advancing, but are trying to restrain the Ukrainian Armed Forces. The Ukrainian Armed Forces, on the contrary, are gradually pushing the occupiers back. The fact that the occupiers are shelling the civilian infrastructure of the Zaporizhzhia region indicates that the enemy fears a possible Ukrainian offensive. When Russians have no success on the front line, they start hitting civilian infrastructure," Ashurbekov noted.

Russian troops nearly destroyed ZNPP's emergency systems, safety situation is worsening every day 

Russian troops lose positions east of Vuhledar - Ukrainian Armed Forces serviceman Voitko
More news