Ukraine's army uses new 700 km range missile, and it is not Stryzh
Ukraine's capabilities have been expended with a new missile, and work is ongoing to further improve its range and accuracy for even more effective performance
Defense Express reported the information.
The head of the Main Directorate of Missile Forces and Artillery and Unmanned Systems of the General Staff of the Ukrainian Armed Forces, Brigadier General Serhiy Baranov, mentioned in an interview with KYIV NOT KIEV Ukraine has a new missile that successfully hit targets at a range of 700 kilometers. He noted that there are "prototypes, tests are underway," and the missile's capabilities will be increased, both in range and accuracy.
The exact nature of this new missile, whether it's a ballistic or cruise missile, remains a subject of interest. 
The question regarding the new missile comes as a response to President Volodymyr Zelenskyy's announcement about Ukraine's use of long-range weapons over a distance of 700 kilometers. However, it was considered to be somewhat vague, as the term "long-range weapons" can encompass various types of munitions, including missiles, "kamikaze" drones, or other delivery systems. Ukraine has also employed the converted Tu-141 Stryzh drone, which has a similar range.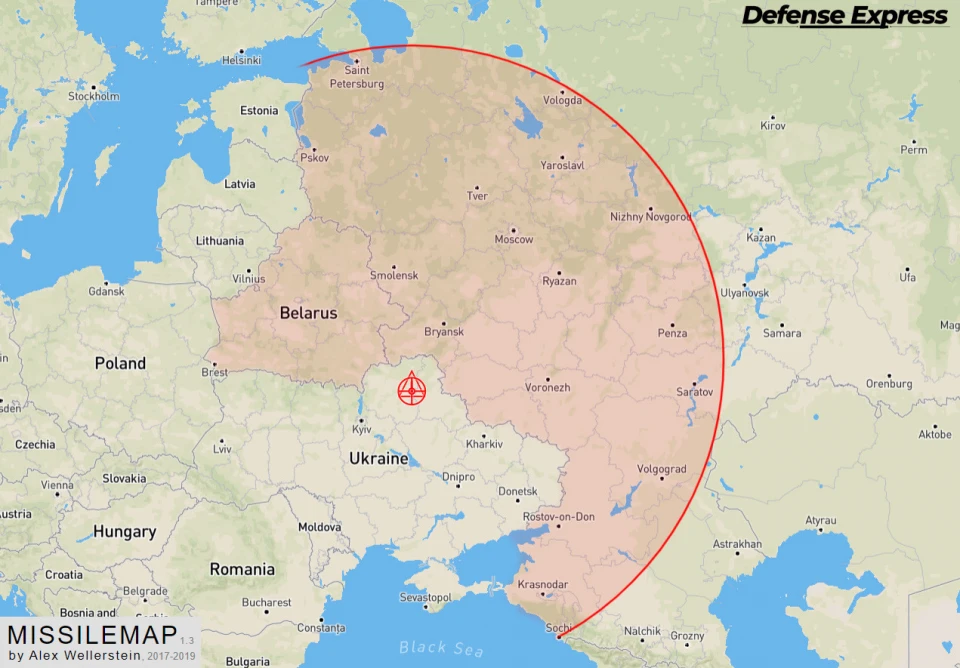 Photo: Defense Express
This development is significant for Ukraine, especially in a positional war, as it allows for greater capabilities in conducting long-range warfare and hitting critical targets. It seems to correlate with a report from former Defense Minister of Ukraine, Oleksii Reznikov, about the development of a missile with a range of 1,000 kilometers. The development of such a missile can provide Ukraine with an edge in its military capabilities.
Additionally, Ukraine is working on the development and production of a trailer gun, likely a 155mm system, as part of the modernization program for the Missile Forces and Artillery. The country is also expanding the production of the Bohdana self-propelled artillery system and domestic mortars. These efforts represent Ukraine's commitment to enhancing its military capabilities.
Russia's goal in Avdiivka is to capture large number of Ukrainian military — military expert Stupak
Fire at factory in Moscow, drone attack, and explosion at oil depot in occupied Makiivka: This week's blasts in Russia
More news