Ukraine regains control of key 'Boyko Towers', occupied since 2015 - Ukraine's Intelligence Service
Near the coast of the temporarily occupied Crimea in the Black Sea, Ukrainian defenders have taken control of the oil and gas production platforms, which have been seized since 2015
This was reported by the Intelligence Directorate of Ukraine's Defense Ministry.
"A unique operation to establish control over the 'Boyko Towers' was carried out by the forces of the Ukrainian Defence Intelligence, in particular, the Petro Hodovanets and Ukraine drilling platforms, as well as the Tavrida and Syvash drilling platforms, were returned to control," the statement said.
During the operation, Ukrainian special forces on speedboats encountered a Russian Su-30 fighter jet. After an exchange of fire, the Russian aircraft was damaged and forced to turn away.
It is reported that during the special operation, the fighters managed to seize a stockpile of helicopter munitions - unguided aircraft missiles, as well as the Neva radar station, which tracks the movement of ships in the Black Sea.
Intelligence officers showed unique documentary footage of a covert special operation on gas production platforms in the Black Sea.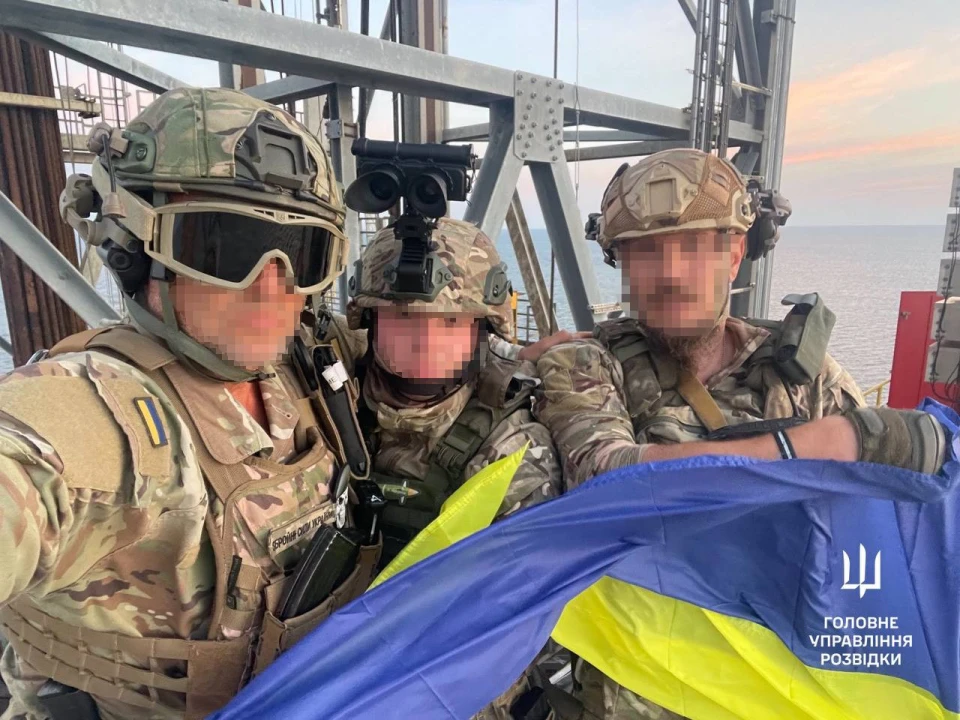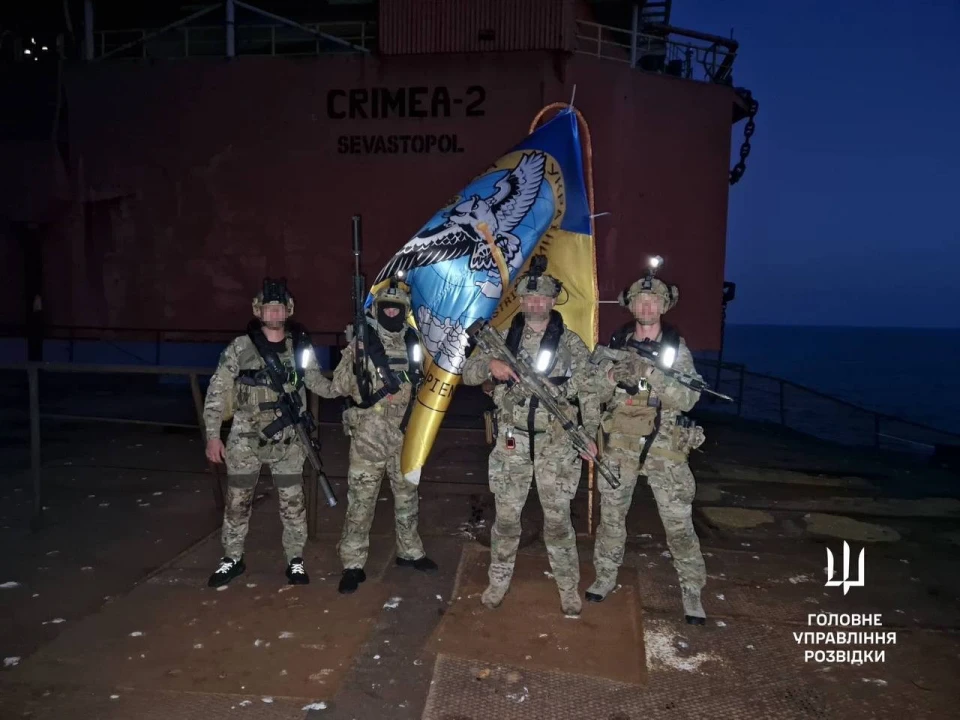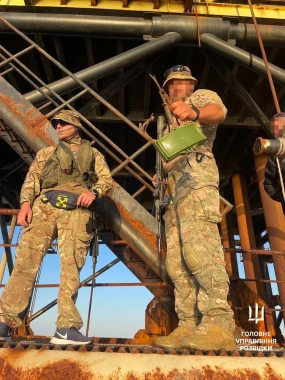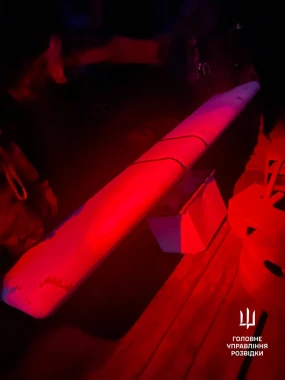 The photos showed the Main Intelligence Directorate clearing the facilities and dismantling Russian intelligence assets, as well as clashes with Russian aviation.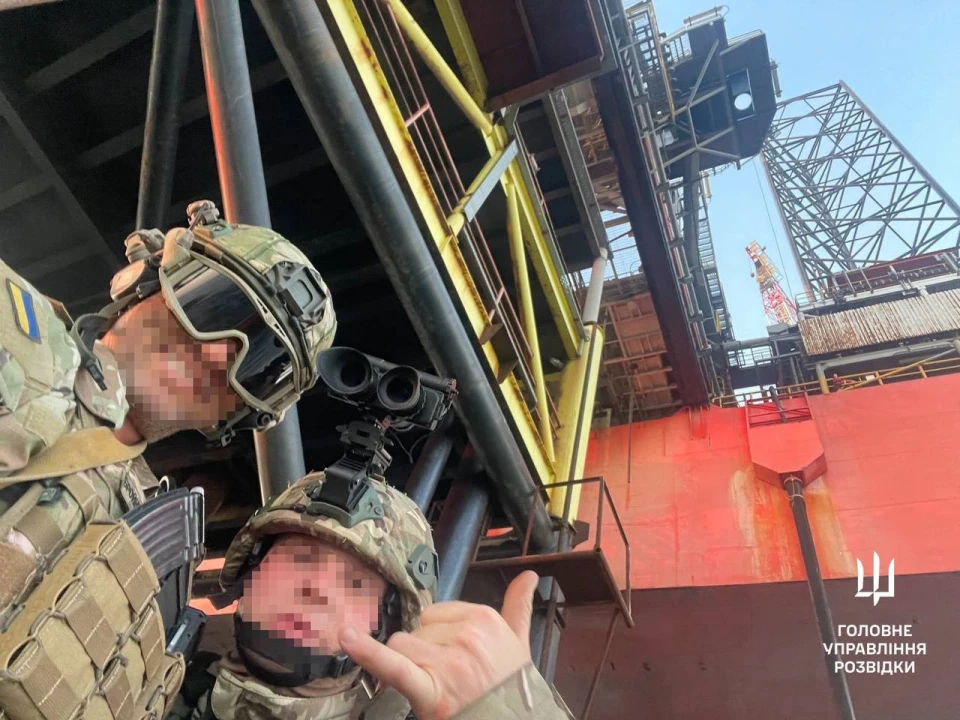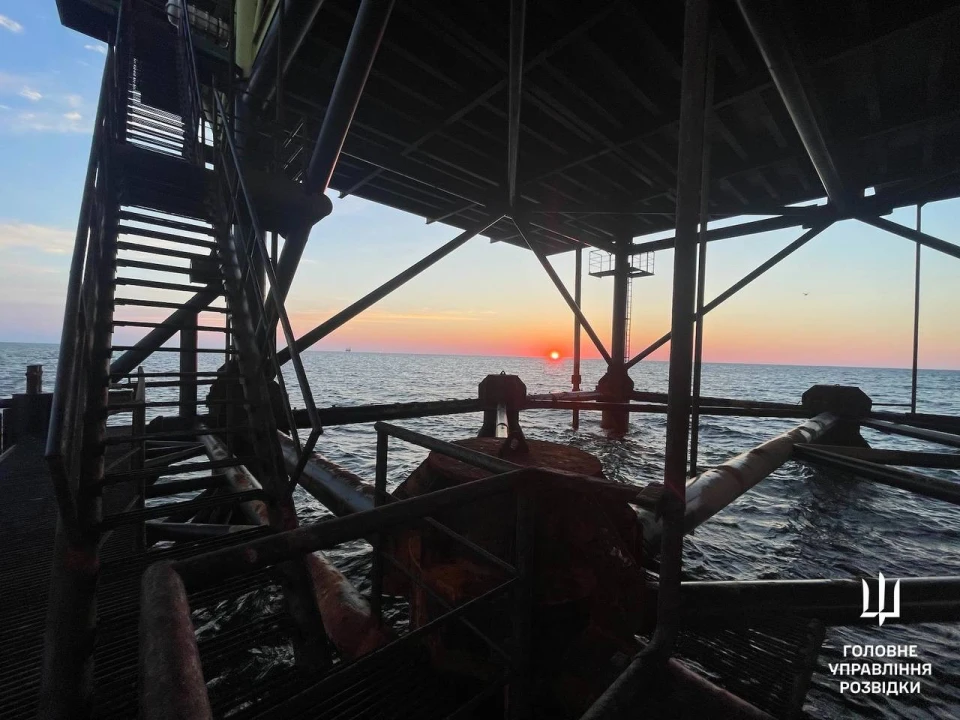 The special operation also involved the evacuation of a warrior, Conan, who was overboard and spent 14 hours at sea.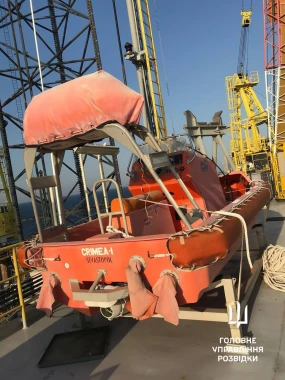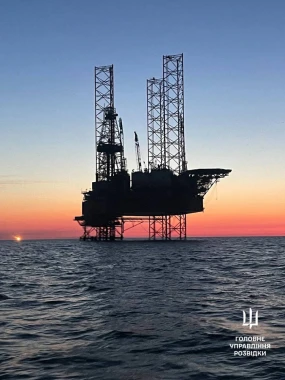 For reference. "The Boyko Towers" are two drilling platforms that were purchased by Ukraine in 2011 for gas production on the Black Sea shelf. They were nicknamed after former Energy Minister Yuriy Boyko, who was suspected of corruption in their purchase. In 2014, the rigs were seized by Russia during the annexation of Crimea.
Since the beginning of the full-scale war, Russia has been using Boyko's towers for military purposes. In particular, as helicopter landing sites and for deploying radar equipment.
In the summer of 2022, according to the "head" of occupied Crimea, Sergey Aksyonov, the Ukrainian Armed Forces struck at the Chornomornaftogaz drilling rigs or so-called Boyko towers seized by Russia.

At the time, the Odesa Regional Military Administration's Serhiy Bratchuk reported that the Russians had turned the drilling platforms into military units, where they had deployed air defense and garrisons.

On August 27, British intelligence reported that Russia and Ukraine were fighting for the Boyko Towers in the Black Sea.
2023, Saturday
9 December
Victorious news on 653rd day of war: aid package from Germany, Ukraine and Sweden discuss supplying Gripen fighter jets
Ukrainian forces repel 32 Russian attacks in Avdiivka sector, 20 in Marinka sector - General Staff
First time leading Polish politician admits Ukrainian-Polish border blockade is national security issue
How many missiles can Russia use in one attack? Aviation expert names maximum number
More news