Two women and 6-year-old child from Ukraine die in car wreck in Poland
On Sunday, November 19, an accident involving a bus carrying Ukrainians took place in Poland. Two women and a child were killed, and four other Ukrainian citizens were injured
This was reported by RAR, Polsatnews and TVN24.
It is noted that the accident occurred at about 04:30 am in the Polish village of Wereszyn near Hrubieszów (Lublin Voivodeship).
On a stretch of road without curves, the bus driver suddenly drove off to the left and crashed into a tree on the side of the road. At the time of the accident, there were 10 people on the bus - PAP identified them as Ukrainians.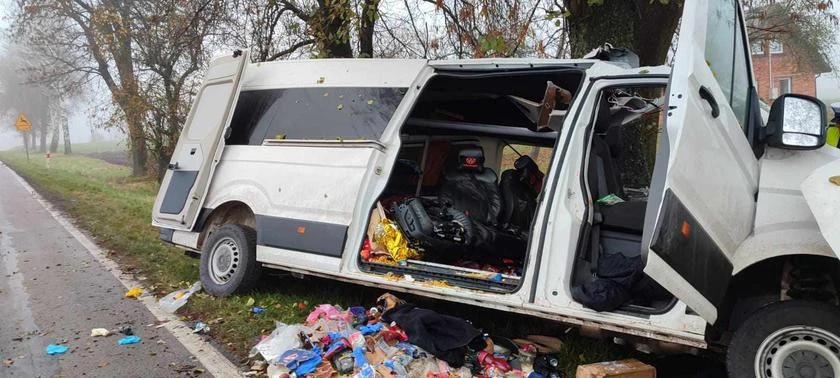 Photo: tvn24
Despite reanimation, the lives of two women and a six-year-old child could not be saved. Seven people were taken to the hospital.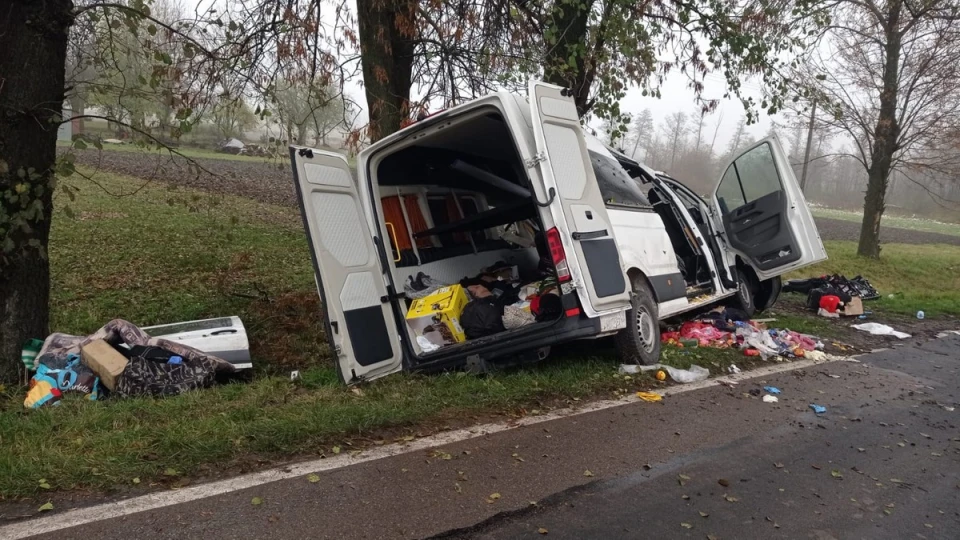 Photo: tvn24
According to Andrzej Fiolek, a spokesman for the Lublin regional police department, the accident occurred on a straight stretch of road, and the bus was heading toward the border. According to police, the driver, a 31-year-old Ukrainian citizen, was sober at the time of the accident.
The man was injured and hospitalized. He will be charged after he is recovered from the hospital.
"The offender may face up to eight years in prison for unintentionally causing a traffic accident that killed a person," said a spokesman for the Lublin police headquarters.
Photo: tvn24
Road 844 is completely blocked at the scene of the incident. Police marked detours for drivers.
The police, under the supervision of the prosecutor, are establishing the exact causes and circumstances of the car crash. An accident reconstruction expert was also working at the scene.
What the Ukrainian Foreign Ministry says
Later, Foreign Ministry spokesman Oleh Nikolenko confirmed the deaths of three Ukrainians in an accident in Poland. According to him, four other Ukrainian citizens received injuries of varying severity
"They have been hospitalized and are currently receiving the necessary medical care in hospitals in neighboring cities," Nikolenko said.
The Foreign Ministry spokesperson added that the Ukrainian consul arrived at the scene of the accident to provide consular assistance to the Ukrainians. The Consulate General of Ukraine in Lublin is cooperating with Polish law enforcement officers to clarify all the circumstances of the accident and is monitoring the treatment of the injured citizens.
A similar incident occurred in August in the Romanian city of Nevodar, when a bus carrying about 40 Ukrainians, according to preliminary data, was involved in an accident. At least 12 people were injured.