Russian soldiers set new firing points near occupied Yevpatoriya in Crimea
Guerillas of the Atesh movement have recorded that Russian troops have begun to create new firing points along the highway near the temporarily occupied Yevpatoriya
The Atesh guerilla movement of Ukrainians and Crimean Tatars reported the information.
It noted that the movement's agents conducted a reconnaissance of the area between the occupied Yevpatoriya and Simferopol, Crimea. They detected the Russian army personnel on the territory of the entertainment complex Solnyshko. 
In addition, the guerrillas discovered that Russian forces had set up checkpoints and firing points along the road.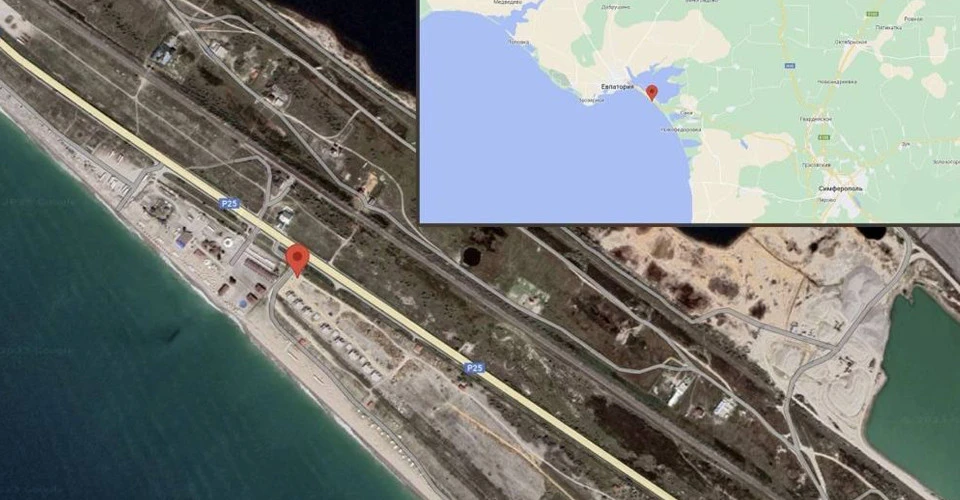 "The Ruscists are preparing for the defense of Crimea. Apparently, they are afraid of the landing of the Ukrainian Defense Forces and have decided to strengthen their garrison," the movement added. 
On November 7, Atesh guerrillas reported that Russians were moving military equipment through the temporarily occupied Yevpatoria to repair combat vehicles.