Russian army shells Sumy region, killing elderly woman
On the morning of November 6, the Russian army shelled the town of Seredyna-Buda in  the Sumy region with artillery, killing a 63-year-old woman
This is reported by the Prosecutor General's Office.
On November 6, at about 8:00 a.m, the Russian troops shelled the civilian infrastructure of the town of Seredyna-Buda in the Sumy region with artillery.
"As a result of the Russian attack, a 63-year-old woman sustained shrapnel wounds and died in an ambulance," the statement says. 
Law enforcement officers are recording the consequences of the shelling and have launched a pre-trial investigation into the violation of the laws and customs of war combined with premeditated murder (Part 2 of Article 438 of the Criminal Code of Ukraine).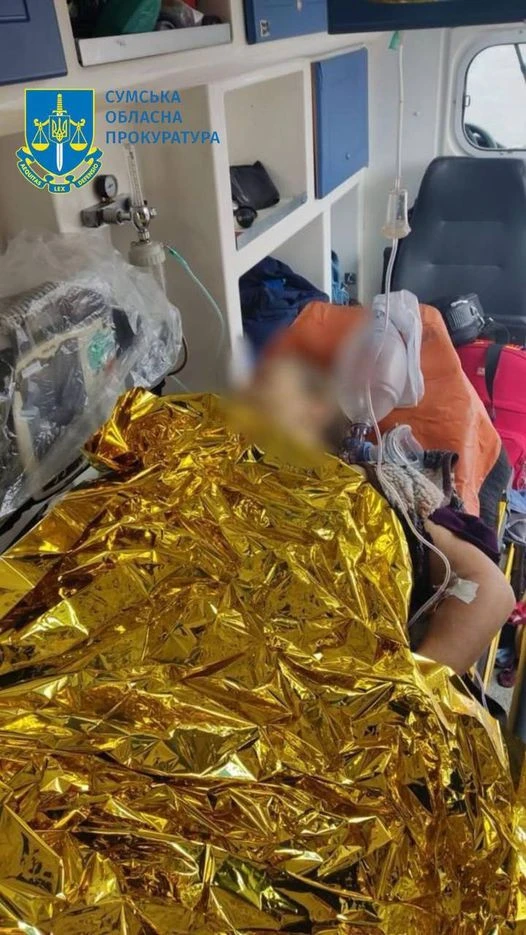 Photo: https://www.facebook.com/pgo.gov.ua
On November 6, Russian troops attacked an enterprise in the village of Zelenivka, Kherson region. Three local residents were injured as a result of the shelling.
Ukraine successfully counterattacks, leading to Russia losing control over Stepove: British intelligence assesses situation near Avdiivka
More news