Erdoğan talks to Putin about Ukraine, grain deal after falling ill
On April 27, Turkish President Recep Tayyip Erdoğan had a phone conversation with Russian counterpart Vladimir Putin to discuss Ukraine and the grain deal
The communications department of the presidential administration reported this, according to Anadolu. 
The Turkish President expressed his gratitude to his Russian counterpart for his contribution to the implementation of the Akkuyu nuclear power plant project, with the first nuclear fuel delivery ceremony taking place today, April 27.
In the context of the war between Russia and Ukraine, Erdoğan did not rule out discussing new initiatives through a proposed working group.
Russian state media add that the two leaders also discussed the prospects for a grain deal.
The situation in Syria was also discussed.
On April 27, the two presidents were scheduled to participate in a joint ceremony to mark the delivery of nuclear fuel to unit one of the Akkuyu nuclear power plant. 
Instead, a tired-looking Erdogan joined Russia's Putin in taking part in the inauguration online.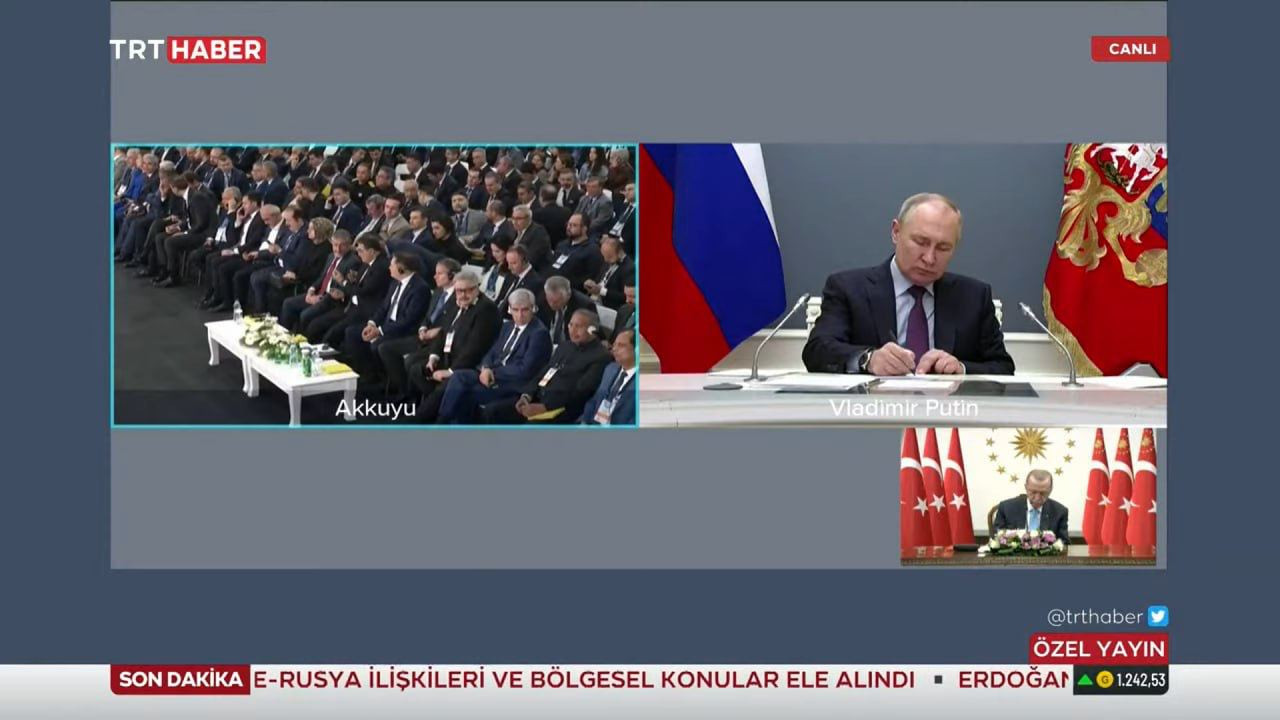 Late on April 25, Erdoğan fell ill during a live election broadcast. His administration canceled all meetings for April 26. Some media, including Russian ones, claimed that the Turkish leader had a myocardial infarction. However, there is still no official confirmation of this. Parliamentary and presidential elections in Turkey are scheduled for May 14.
Fire at factory in Moscow, drone attack, and explosion at oil depot in occupied Makiivka: This week's blasts in Russia
More news