Drone Army: military in Donetsk sector receive over 1,500 Ukrainian UAVs
The Drone Army project has sent more than 1,500 Shrike FPV drones to Ukrainian defenders: they were developed by a Ukrainian startup
This was announced by Minister of Digital Transformation Mykhailo Fedorov.
The minister said that Shrike drones are being developed by a Ukrainian defence-tech startup. According to him, one drone costs "only a few hundred dollars".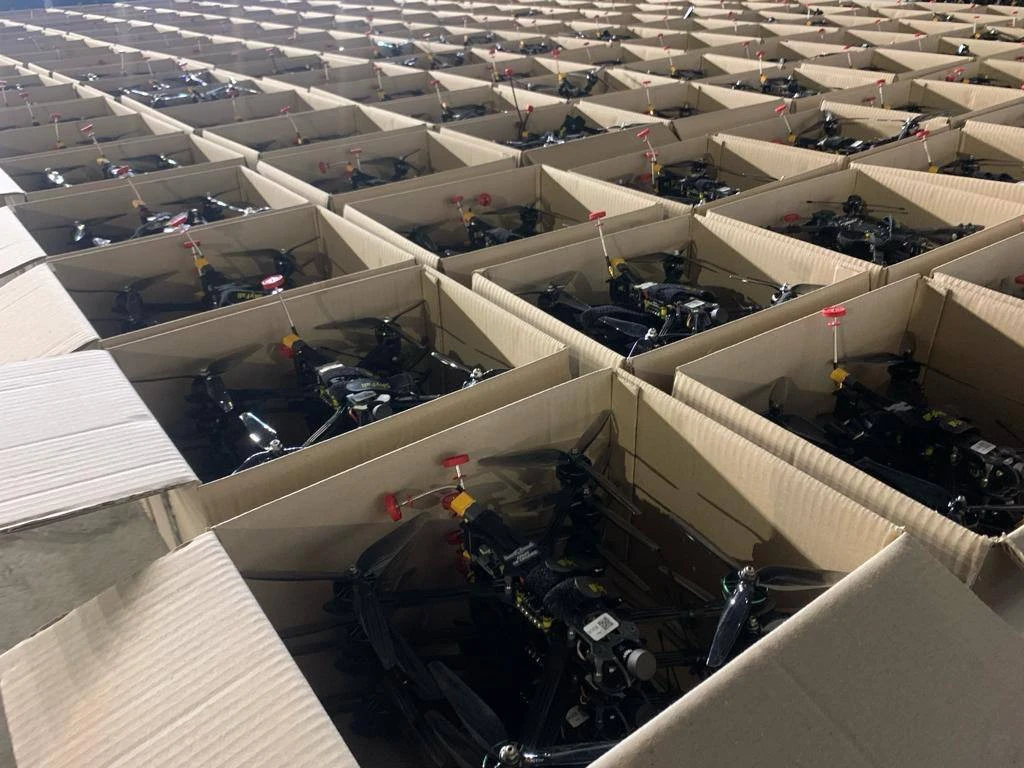 Photo: t.me/zedigital/3789
"The drones were purchased at the expense of the Drone Army state programme. The drones will help our soldiers maintain defence and effectively engage Russian positions and equipment," said Fedorov.
Earlier, Ukraine's defenders received 206 Ukrainian-made Heavy Shot attack drones as part of the Army of Drones project. After hitting the targets, they automatically return to the base. 
2023, Wednesday
29 November
Victorious news of 644th day of war: Russian general killed, invading forces destroyed in Kherson region
Russian occupation authorities try 25-year-old Ukrainian who came to Mariupol to visit grandmother
More news