100 ships pass through temporary grain corridor in Black Sea - US Ambassador
Over the past three months, 100 vessels carrying Ukrainian agricultural products have passed through the temporary corridor in the Black Sea that Ukraine announced after Russia withdrew from the grain deal
This was reported by US Ambassador to Ukraine Bridget Brink.
"Today the 100th ship departed the Black Sea humanitarian corridor - an export lifeline for Ukraine that has delivered 3.7 million tons of food and goods to the world."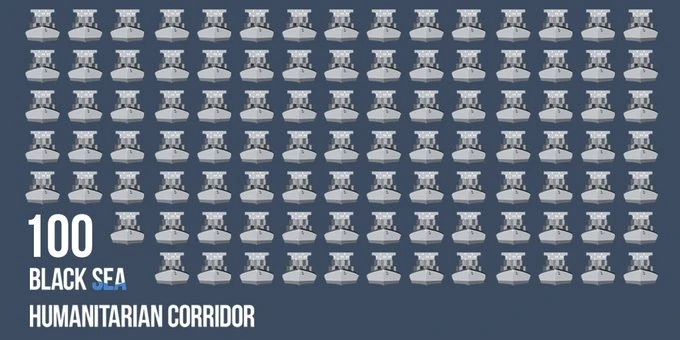 Photo: twitter.com/USAmbKyiv
Information on the grain corridor
On 17 July, Russia announced the termination of the grain deal. In response, Volodymyr Zelenskyy said that it was necessary to continue using the grain corridor even despite Russia's withdrawal from the agreement. 
On August 4, Secretary of the National Security and Defense Council of Ukraine Oleksiy Danilov said that Ukraine would send ships with its own grain to wherever it deems necessary and would not ask anyone for permission.
On August 10, the Ukrainian Navy announced a temporary humanitarian corridor for merchant ships sailing to and from Ukrainian ports.
On August 12, Ukraine opened the registration of merchant ships and their owners who are ready to use temporary routes to Ukrainian ports in the Black Sea.
On August 16, the first vessel left the port of Odesa after Russia announced that it would terminate the grain deal on July 16, 2023.
In September, Ukraine exported 3.6 million tons of agricultural products. At the same time, almost 700,000 tons of grain have been exported since the launch of the new grain corridor, Prime Minister Denys Shmyhal said.
On October 26, media reported that the grain corridor had allegedly been temporarily shut down, but the Ministry of Infrastructure denied the rumors, noting that Ukrainian ports continue to handle ships.
Ukraine's Constitutional Court still fails to cancel Black Sea Fleet Agreement — MP Ariev
More news