Ukraine's Air Force demonstrates British AIM-132 ASRAAM launcher for first time
While the video published by the Air Force is concise, it provides valuable insights that confirm certain assumptions about this air defense system
Defense Express reported the information.
On the night of October 12, the Ukrainian Air Force reported that Russia launched 33 Shahed-131/136 "kamikaze" drones at Ukrainian territory. A swift response was mounted across six regions, resulting in the successful downing of 28 of these UAVs. Regrettably, 5 drones managed to reach their intended targets, causing damage to port infrastructure in the southern Odesa region.
Subsequently, the Air Force released an official video that depicted one of the incidents during the interception of the Shahed drones that night. This video holds particular significance as it marks the first official confirmation of the Ukrainian Defense Forces possessing an improvised British air defense system designed for the AIM-132 ASRAAM air-to-air missile. Additionally, it provides a visual record of this system in action.
The revelation regarding the British AIM-132 ASRAAM launcher came to public attention in August 2023, based on an initial report in the Times, quoting an unnamed Ukrainian army officer. The article also included an image of this modified system from the UK. This image allowed for at least a partial assessment of the system's characteristics. It was evident that the AIM-132 AMRAAM launcher utilized Eurofighter pylons as launch platforms, with the missiles being vertically launched.
"The AIM-132 boasts high energy at the time of launch, despite its relatively compact dimensions: an 88 kg launch weight and a fuselage length of 2.9 meters. When fired from an aircraft, the AIM-132 can reach distances of up to 25 kilometers. Therefore, it is reasonable to assume that ground-based launchers might achieve a range of up to 10 kilometers," Defense Express writes.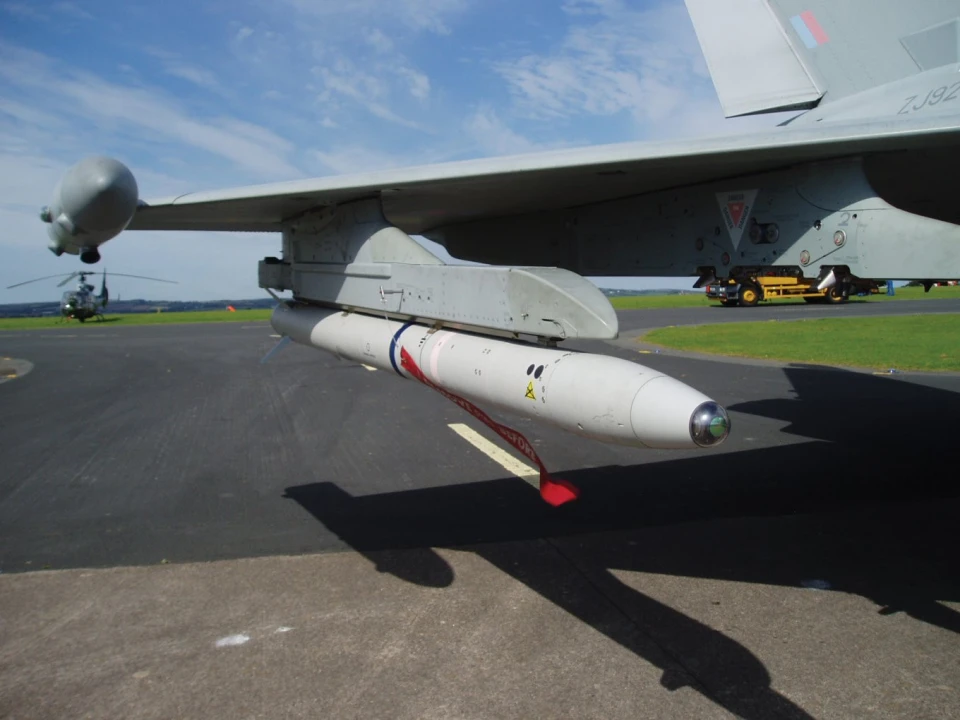 AIM-132 ASRAAM, illustrative photo from open sources
The sole available image of the British AIM-132 launcher indicates the presence of what appears to be a mini-radar for detecting airborne targets. However, as demonstrated in the Air Force video, these missiles can be launched without activating the radar, relying on the infrared homing heads to track the heat signature of the intended target.
The sequence in the video aligns with this process: it begins with a soldier exclaiming, "We see it!" referring to a Shahed drone, followed by the order to launch the missiles, culminating in the actual firing of the AIM-132 ASRAAM.
2023, Wednesday
29 November
Victorious news of 644th day of war: Russian general killed, invading forces destroyed in Kherson region
Russian occupation authorities try 25-year-old Ukrainian who came to Mariupol to visit grandmother
More news