Russian army attacks Kherson city center, wounding at least 7 people
On the evening of October 27, the Russian army attacked residential areas of Kherson. At least 7 people were injured in the shelling
Oleksandr Prokudin, head of the Kherson Regional Military Administration, informed that the number of people injured in the Russian shelling had increased to seven.
Three women, aged 82, 76 and 49, received light injuries. They were treated in a medical facility and released.
"Two men, 54 years old, as well as residents of Kherson, 55 and 58 years old, received multiple shrapnel wounds. However, the injuries are light, they were treated on the spot. They refused to be hospitalized," he noted.
Prokudin added that Russian shelling destroyed two private houses, three more were partially destroyed, and 10 were damaged.
The shelling was reported by the head of Kherson City Military Administration Roman Mrochko.
"As a result of the recent shelling of Kherson by Russian troops, more than a dozen residential buildings in the city center were damaged," he wrote.
In addition, according to Mrochko, several people were reportedly injured.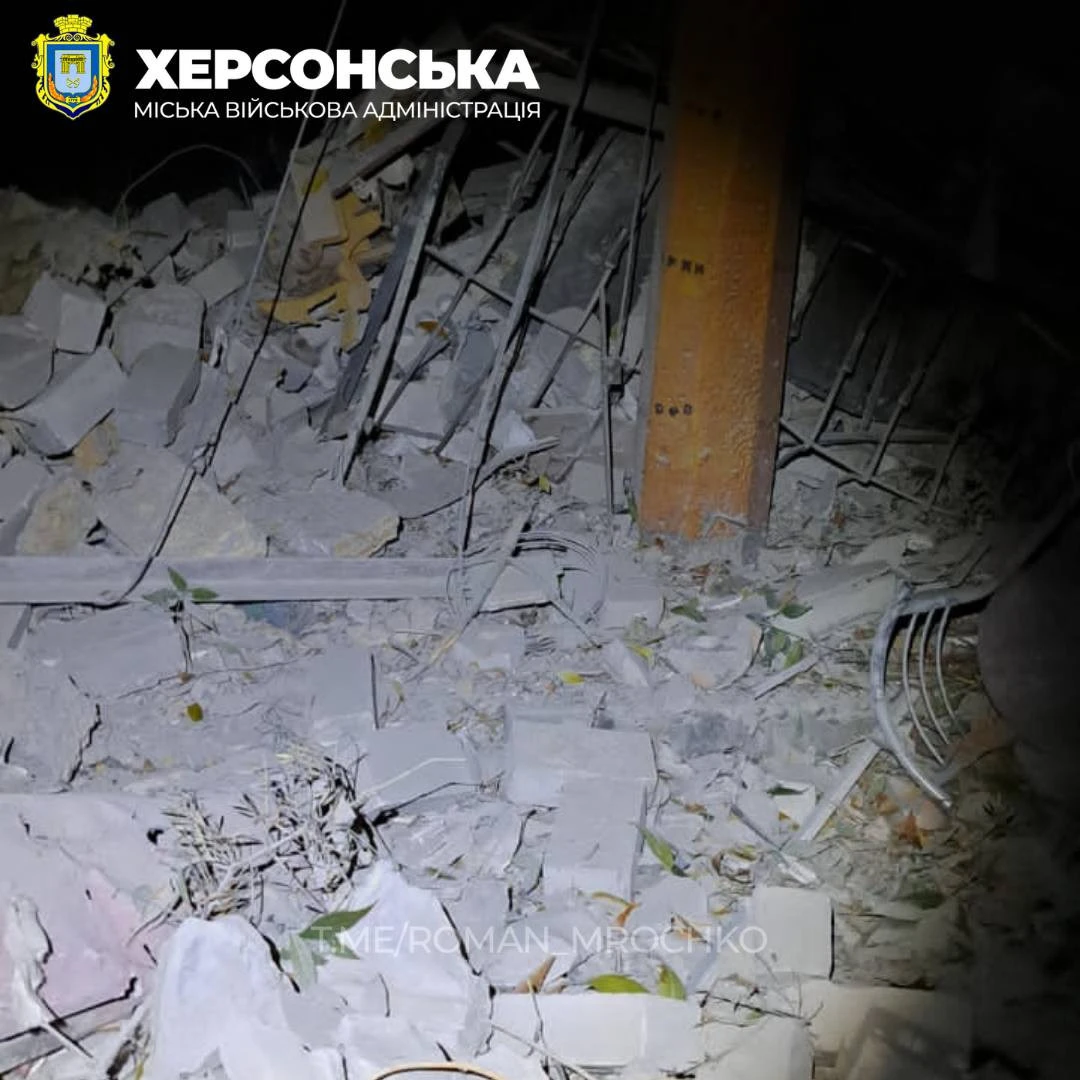 Photo: t.me/roman_mrochko
The Kherson regional prosecutor's office reported that Russians struck residential areas of Kherson around 6:25 p.m. As of 8:10 p.m., at least six civilians were reported injured.
Private houses and other civilian infrastructure were also damaged and partially destroyed.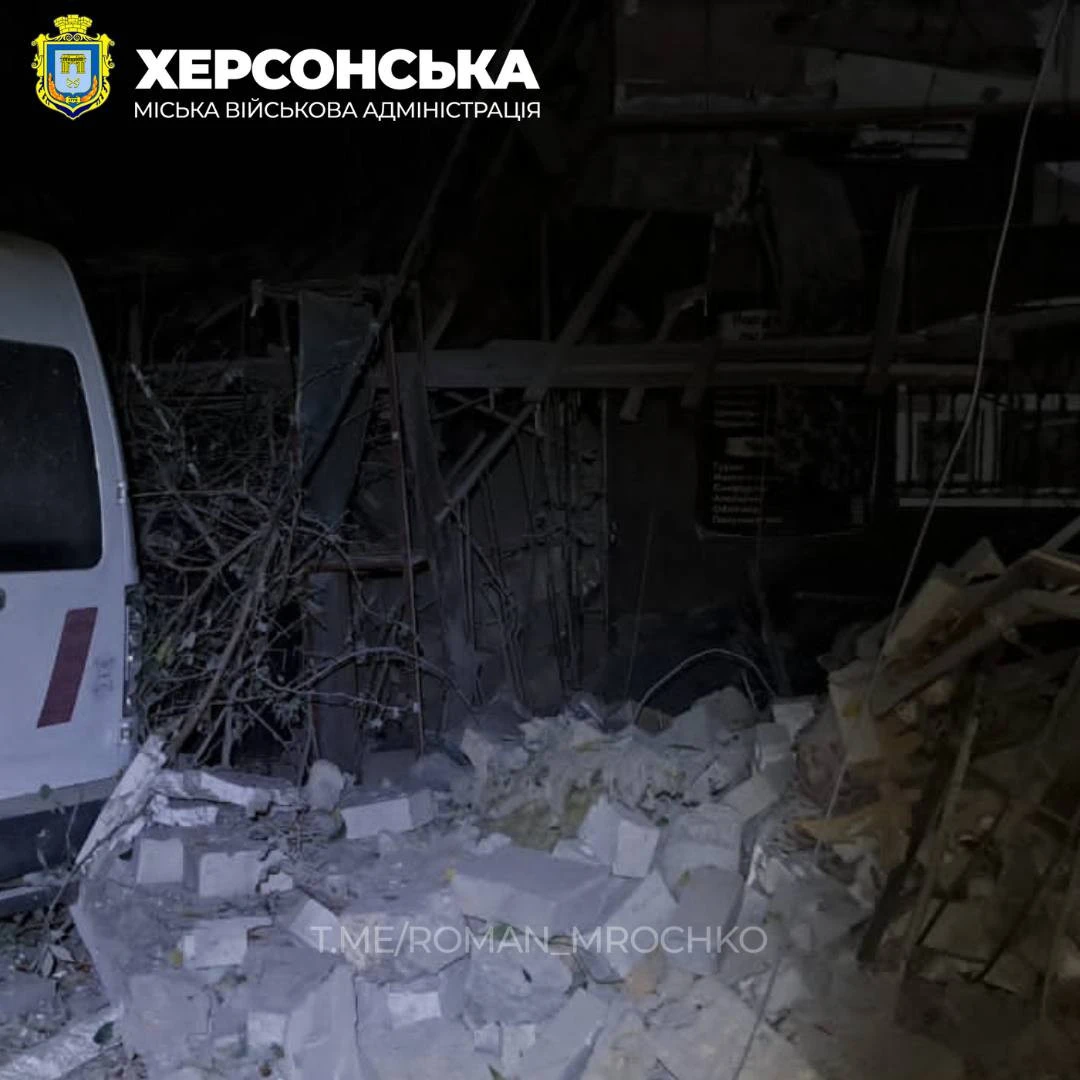 Photo: t.me/roman_mrochko
The State Emergency Service added that two women were trapped in a house in Kherson as a result of the explosion caused by Russian shelling: 76 and 83 years old. They were evacuated by emergency workers.
"The explosion also caused a fire in the destroyed structures of the buildings, which firefighters quickly extinguished," the SES reported.
Invading Russian forces attacked the village of Mykhailivka in the Kherson region with a drone, injuring a man and a woman. They were hospitalized.
Ukrainian forces repel 32 Russian attacks in Avdiivka sector, 20 in Marinka sector - General Staff
First time leading Polish politician admits Ukrainian-Polish border blockade is national security issue
More news