Intelligence officer Yana: how intelligence helps HIMARS and what the Sherlock Holmes method has to do with it
The story of a junior lieutenant, platoon commander of one of the mountain assault brigades of the Armed Forces of Ukraine
She left a life of luxury to make a difference in the army
She defended the Kyiv region and participated in the battles near Bakhmut. Junior Lieutenant Yana with the call sign Brenda is a platoon commander of a reconnaissance company of one of the mountain assault brigades of the Armed Forces of Ukraine. The main task of the woman in war is to collect intelligence and plan actions.
The woman's military career began in 2021. It was not planned, although she was always attracted to military affairs. She even attended the military department at the university. But she studied intelligence in the army, as she had no contact with the army in civilian life.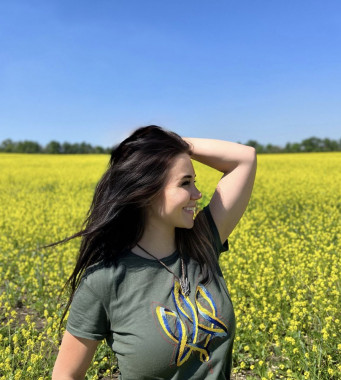 Intelligence officer Yana
Yana is a university lecturer by education and completed her postgraduate studies at the Faculty of Geography. Before joining the Armed Forces, she worked in the IT field and had her own leather, fur and machine embroidery studio. 
She also loved traveling and hiking. But at one point, she left everything behind and went to the military registration and enlistment office.
"I heard a lot of different prejudices and injustices that were happening in the army and I couldn't really believe it. So I wanted to see for myself and had a great desire to change something. I voluntarily went to the military registration and enlistment office, and even arranged to be sent to the ATO (Anti-Terrorist Operation in Donbas – ed.) zone the next day. It usually takes 30 days. "I quickly passed the military qualification examination and got into a mountain assault company," Yana says about the beginning of her career in the army. "I was also interested in the mountain assault brigade because I have a badge of a Ukrainian climber. And there, when the servicemen are in a permanent deployment point, they also organize hiking in the mountains, on the rocks, and also practice combat situations in mountainous terrain."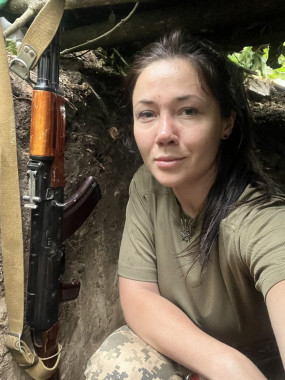 In the army, Yana went from a soldier to an officer. For a woman, it was interesting because you know how things work from the very bottom and can evaluate them. At first, in the ATO zone, she was an assistant to a grenade launcher. But in order to take up her duties, she had to take a course for young soldiers in Starychi.
"It was winter. We walked twenty kilometers in body armor, with full ammunition, through the snow. We were trained in firearms and engineering, communications and topography. I was very interested, especially when you are a civilian. Then you realize how different your perception is from the real world and how everything happens inside," Yana said about the training.
"There was a day I called my second birthday…"
I first came to the ATO zone in Toretsk, Donetsk region. The situation there was calm: it was a positional war with prepared trenches and dugouts. There were no offensive actions on the part of the occupiers, only sporadic shelling. Of course, there were losses, but it was not as scary and active as it is now. Yana admits that it is harder for women in the army. After all, you have to prove twice that you are worth something.
To get an officer's rank, Yana also took courses and was the only one who could drive an infantry fighting vehicle perfectly. From the beginning of the Russian offensive, she actively began to defend the country. She had to sit in the trenches under fire and air strikes. The first point of defense during the full-scale invasion was in the Kyiv region. The most terrible thing then was the work of aviation. On March 9, there was an incident that she calls her second birthday.
"We had a mission to overtake an infantry fighting vehicle," Yana recalls. "I was driving a minibus behind to pick up the BMP drivers later. It was night, we were driving with the lights off, and it was snowing. And in a second, the "belly" of an airplane appeared overhead and threw something out with sparks. It was a rocket. We were very lucky that there was a house nearby and a ravine behind it. The pilot missed and literally fell into this ravine 30 meters away. The rocket exploded, the shrapnel hit the roof of the house and smashed the windows. The infantry fighting vehicle was thrown back several meters. We jumped out and rolled to the side of the road, but the feeling was very scary."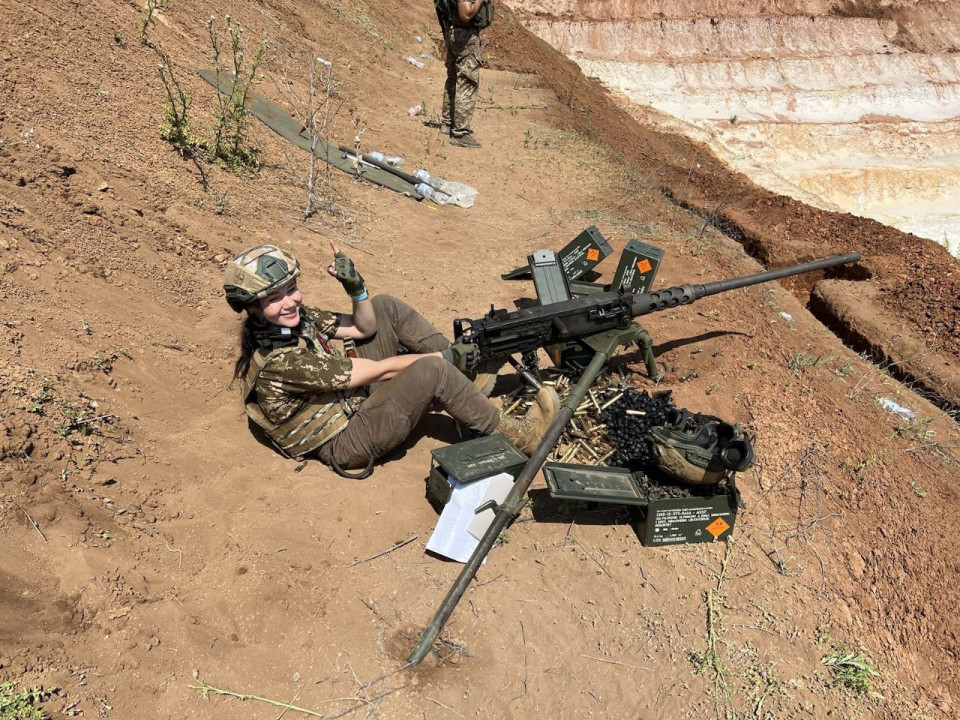 The woman stayed in the Kyiv region until May, and then went to the east. Opytne, Soledar, Yakovlivka, Lysychansk Oil Refinery and Bakhmut are the places where Brenda performed her missions. During this time, they repeatedly found occupiers' dugouts, camouflaged mortars or other enemy objects.
"Reconnaissance is an interesting thing that contains the basics of planning attacks. My main task is to collect and process intelligence. When planning to strike with Himars or other artillery, it is important to collect a catalog of intelligence data: that is, the accumulation of military equipment, howitzer batteries, artillery, control and observation points where the higher command is located. These are called intelligence objects. A strike on such objects is more costly for the enemy, because these are mostly officers and commanders. You know, it was a pleasure to watch Himars work. For example, when we found a large trench with dozens of occupiers' infantry, we asked for a Himars strike. Because it has not only conventional missiles that can hit certain objects, but also missiles with balls that explode in the air and hit the infantry. They explode at a height of seven to nine meters and fly in different directions at high speed. They penetrate armor and the human body."
Intelligence is like Sherlock Holmes: we analyze information from the big to the small
There was no such large number of aircraft in Donbas. However, the Donetsk sector has suffered more personnel losses. The military emphasizes that Wagner PMCs are attacking more intensively there.
"These are people who have nothing to lose, and they are followed by 'barrage troops', as it used to be, who shoot them in the back if they return. They are walking on equal footing. Despite the fact that grenades and mines are falling near them," explains Yana. "It's harder in Donbas because there are more injuries. The Russians have an advantage in the number of personnel and weapons. These are known facts."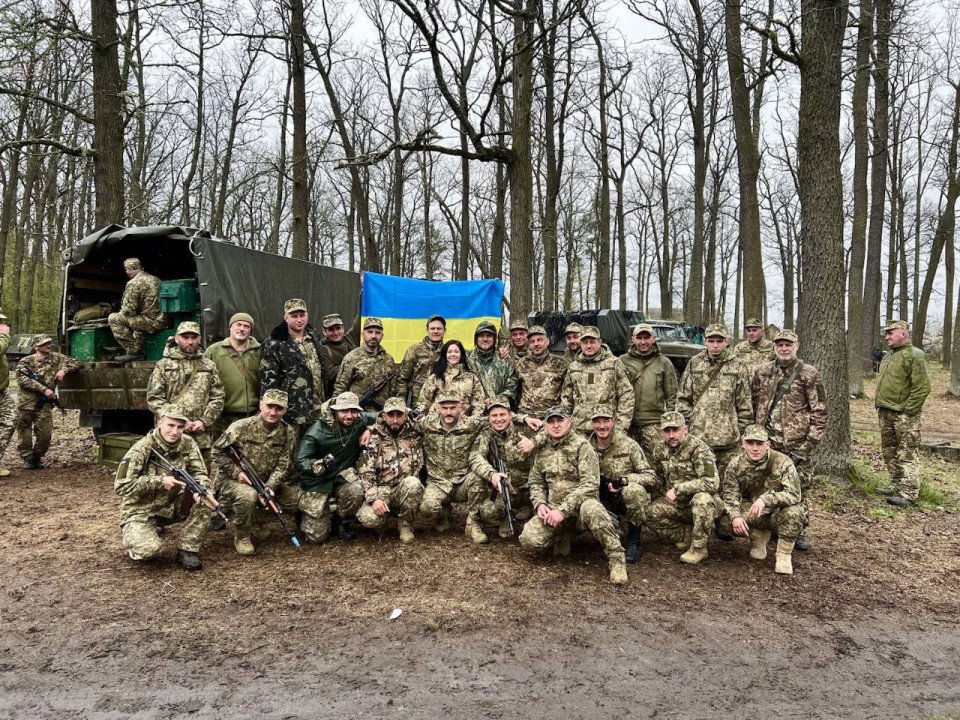 Yana is convinced that now it is a war of artillery and drones. It all depends on how well reconnaissance and overflights are conducted.
"We also have aerial reconnaissance working at the front. We submit reports on aerial reconnaissance, decryption, maps, and schemes of planning. A military map is a very interesting thing in general. Especially those with NATO markings. You also need to know how everything is drawn. It is very interesting. And during overflights, we analyze tire tracks and caterpillar tracks. We, like Sherlock Holmes, start working deductively from the general to the small. Then we analyze and draw a picture. Intelligence is a constant learning process."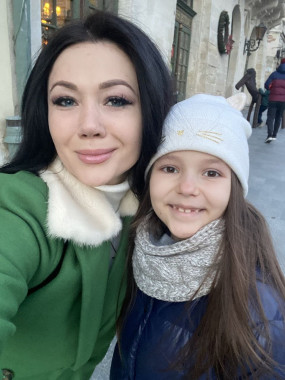 A woman was wounded in the Bakhmut sector. Her ligament was completely torn.
"I jumped unsuccessfully, the shelling started, I was pushed and fell down badly. Walking was no longer possible. In Lviv, the doctors agreed to perform the surgery and put my leg together for five hours. At first, they didn't even use anesthesia. They gave me a dose for a man weighing a hundred kilograms. Later the doctor said there was a lot of adrenaline," Yana recalls her injury with a smile.
Since the full-scale invasion, Yana has adapted to the explosions. She now knows where she is going, how far she is going, and is not even afraid of what happened at first. Today she continues to serve in the army while her nine-year-old daughter is waiting for her at home. But she is sure she made the right choice, because she wants to be useful and contribute to the victory.
2023, Thursday
30 November
Victorious news of 645th day of war: Ukrainian forces advance in Kherson region, SBU operation in Buryatia
Norway to allocate €21 M for food security program in Ukraine: part of funds to be used for Grain from Ukraine initiative
Russian politician who 'adopted' girl abducted from Kherson, changes her name, surname, citizenship
More news