Volodymyr Zelenskyy and Joe Biden hold meeting at the White House
Volodymyr Zelenskyy arrived in Washington to hold "a series of negotiations to strengthen Ukraine's stability and defense capability"
At the beginning of the meeting, US President Joe Biden noted that "it's an honor to be by your side in the united defense against what is a brutal, brutal war waged by Putin". 
"Hard to believe, 300 days going through this, and Putin has waged a brutal assault on the Ukrainians' right to exist as a nation, and the attack on innocent Ukrainian people for no reason other than to intimidate," Biden added.
He also noted that the Ukrainian people "inspire the world" and accused Russian President Vladimir Putin of trying to "use winter as a weapon."  Biden promised to continue to support the "great people of Ukraine".
Also, Zelenskyy presented Biden with a Ukrainian cross for military merit belonging to one of the Ukrainian soldiers serving on the front lines.
When Volodymyr Zelenskyy arrived at the White House, where he was personally welcomed by Joe Biden and First Lady Jill Biden.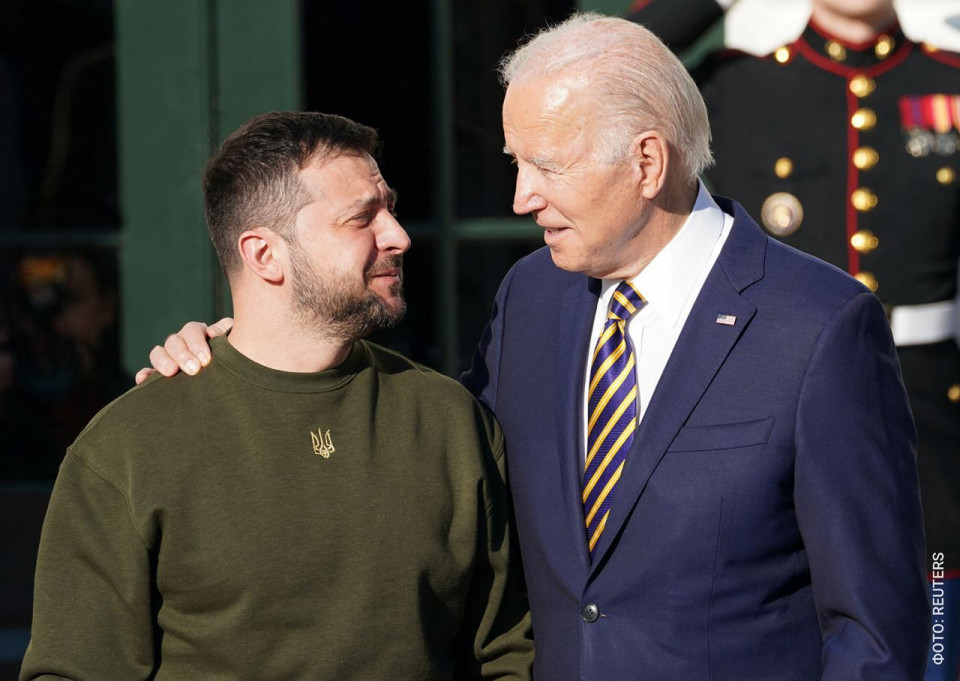 Earlier, CNN, citing its own sources, reported that the plane with the President of Ukraine on board had landed at Andrews Air Force Base. According to the Voice of America, the motorcade arrived at the White House. The Ukrainian flag is flying over the official guest residence of the Blair House. It is noted that foreign leaders usually stay at the Blair House during state visits.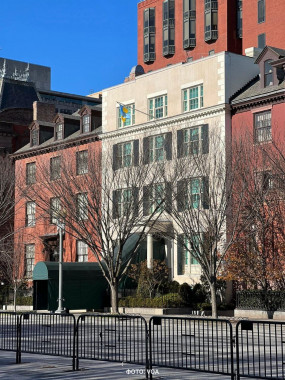 This is Zelenskyy's first trip abroad since the beginning of the full-scale invasion.
Earlier the President of Ukraine said that he came to the USA to thank American people for their support and to discuss further cooperation.
"Today I am in Washington to thank the American people, the President and the Congress for the much-needed support. And also to continue cooperation to bring our victory closer. I will hold a series of negotiations to strengthen the stability and defense capabilities of Ukraine. In particular, we will discuss with US President Joseph Biden bilateral cooperation between Ukraine and the United States of America. Next year, we must return the Ukrainian flag and freedom to all our land, to all our people," Zelenskyy said in a post on his official Telegram channel.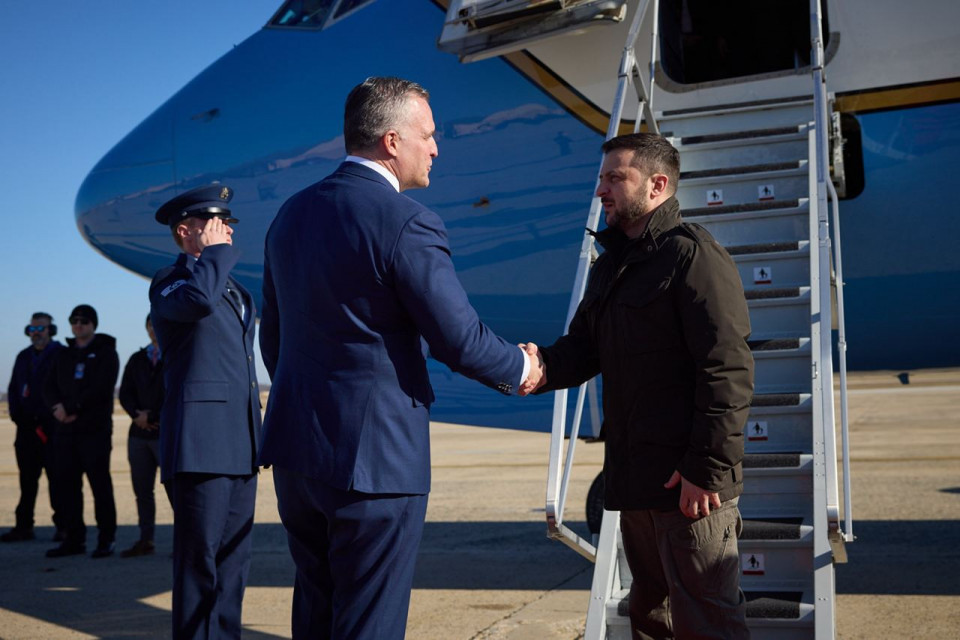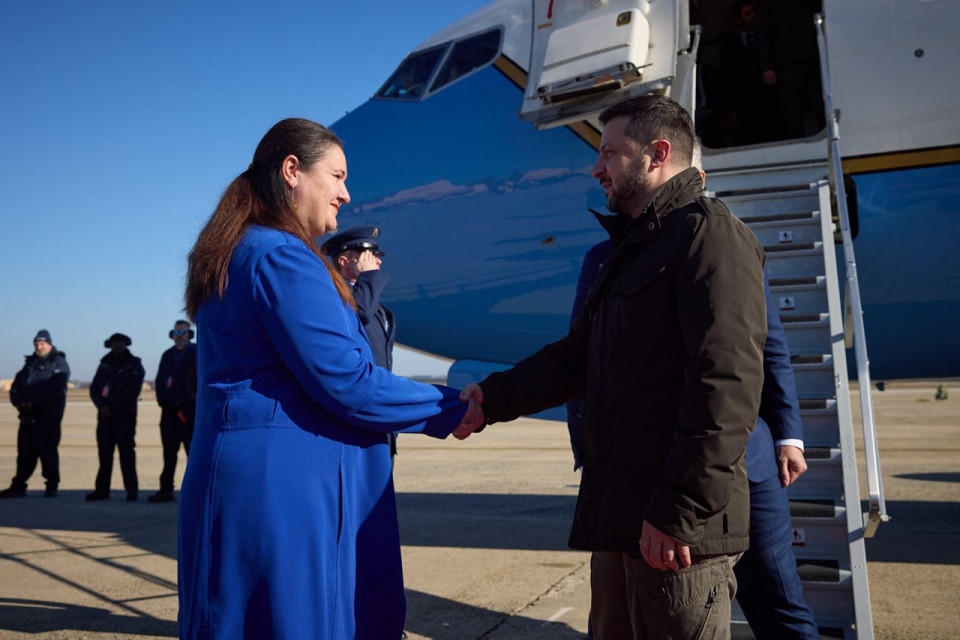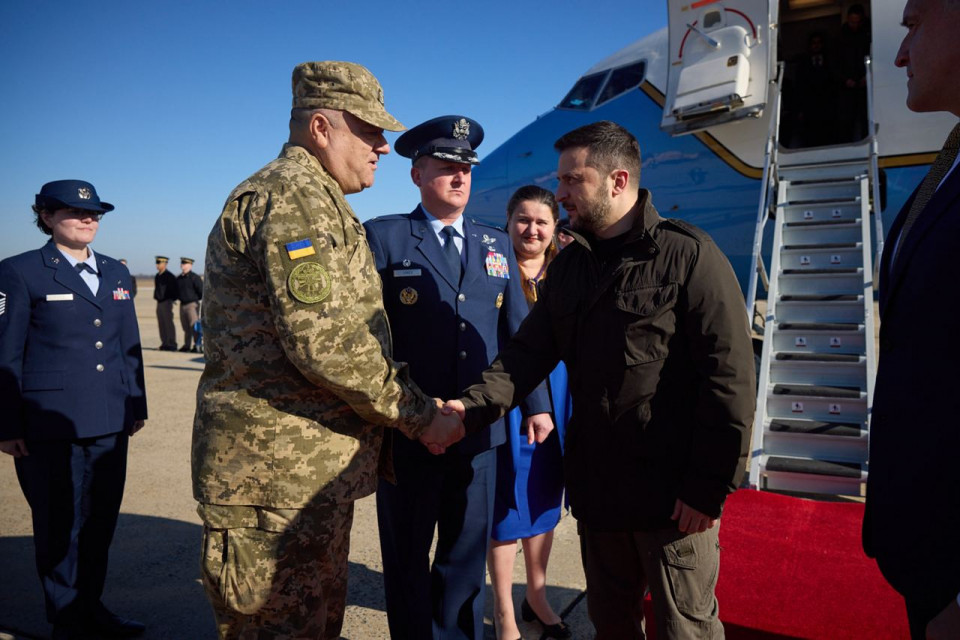 UN Commission to continue searching for evidence of genocide in Ukraine if its mandate is extended
More news