Heroes of Ukraine. Soldier Roman Kashpur about marathon and war on prosthesis: "They said 'Crazy Man' to me, and I explained that I was from Ukraine" 
Roman Kashpur volunteered for the war at the age of 19. As a result of a serious injury, he lost his leg, but not his fighting spirit. He became an athlete using a prosthesis, and now he has managed to cover the distance of the London Marathon. The 26-year-old athlete does not plan to stop there and says that his main victories are still ahead
Espreso spoke to Roman Kashpur, a military intelligence officer and ATO veteran, and asked him what motivates him to reach new heights and how to keep the will to live despite the crippling effects of war.
"A prosthesis is just a mark on paper"
The defender is from Vinnytsia region. Kashpur has twice won the All-Ukrainian Games of Heroes competition and set a Ukrainian record with his prosthesis, pulling a 17-ton An-26 airplane. Now he has added the London Marathon to his list of victories, where he completed the 42-kilometer course. Roman says that the prosthesis is just a mark on paper and is not an obstacle to achieving new goals.
"Before the war, I was not connected with the army. But when it became hot in 2016, I could not just watch. I studied at the university for a while and volunteered for the Right Sector. At first, I was a volunteer, an activist, but I always felt like I wasn't doing enough. It's just the way it is: no matter what a person does in life, it's never enough. The search for something new is always a development. This desire to gain something more made me go to the front and motivated me," Roman recalls the events of that time.
He says that the choice to go to defend the country was a deliberate and conscious one. 
"I do not come from a wealthy family. All my life I have seen my parents and grandparents working hard for a meager pension. So I don't want such a future for my children, I think it's unfair and I want to change it in Ukraine. But a little later. Now the main thing is to protect my home and everything that is dear to me from the Russian enemy. That's why I decided to go to the front at the age of 19," the soldier says.
In 2017, he signed a contract with the Armed Forces of Ukraine in the 74th separate reconnaissance battalion. He served in this unit, under the command of the legendary Oleksandr Kolodyazhnyi (who died in Marinka in 2019 during a special operation to take Volodymyr Tsemakh, one of those involved in the downing of Boeing 777, from the occupied territory).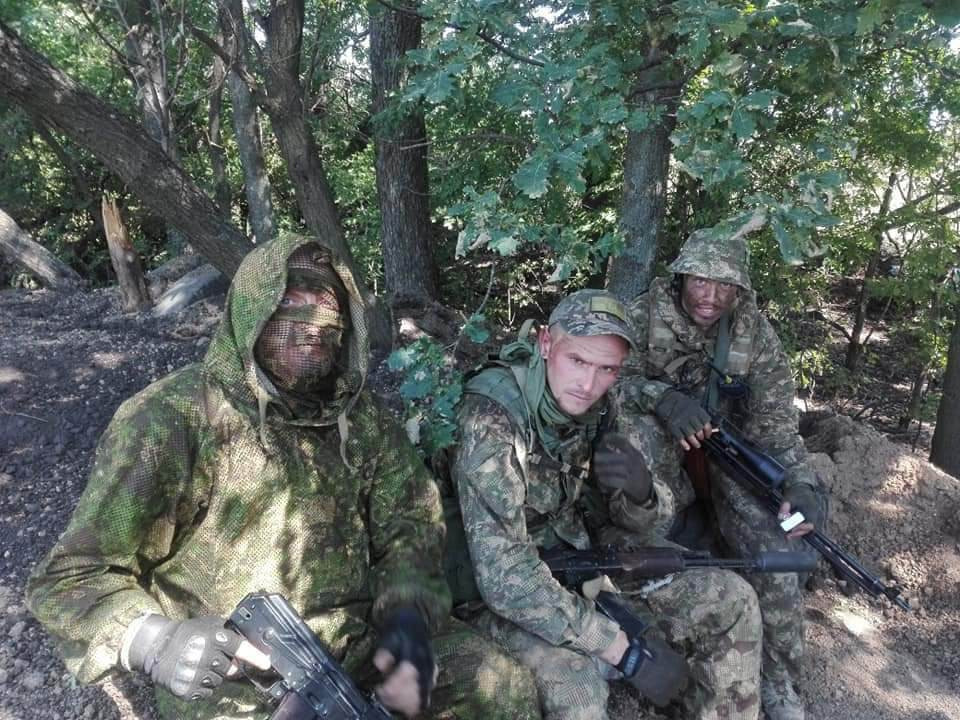 Roman with his brothers-in-arms
The commander taught him how to develop himself
During one of his missions in Donetsk region, Roman hit an landmine. After hospitalization and rehabilitation, he began to actively engage in sports. He says that even though he had witnessed people stepping on mines more than once, and realized that it could happen at any time, he was not prepared for it. And when he got blown up, he told himself from the first minutes that he needed time and patience.
"I have not and will not accept the fact that I may be limited in some way. I don't consider myself as such. And, in fact, now my whole message is that if a person has arms and legs, but is psychologically broken, then this is already a disability. Therefore, in my case, amputation did not turn out to be a sentence, and disability remains only a note on paper. All problems are in the head. They begin and end there," Kashpur emphasized.
The man adds that the late commander Kolodyazhnyi, who returned to the front after his third injury with a plate in his leg to continue fighting, played a big role in his desire to achieve new goals and continue living a full life, albeit without a leg.
"He literally ran away to the front because he was afraid of not being commissioned. First, he started running and doing sports, and then he led the reconnaissance groups forward on missions. Every morning began with mandatory exercises and jogging. Even after his death, he left an incentive to live on, and most importantly, the understanding that life is not limited, the main thing is desire," he admits.
He went to the front line with a prosthesis
Roman Kashpur did the same thing as his commander fled to the front during the full-scale invasion. The prosthesis did not interfere with his combat missions.
On February 24, he evacuated his family and returned to Kharkiv, to his unit, which later became part of the Kraken special forces.
"I had to go to war. Of course, I realized that I was no longer the same fighter I used to be, because a prosthesis is still an artificial limb. But still, for the first month and a half, I was actively fighting - both in the assault and on the front line. We were waiting for enemy columns to enter the city. At that time, I was most impressed by the Ukrainian unity, enthusiasm and heroism of our people. Ukrainians threw themselves at the tanks with their bare hands. When we were on our way to the first assault from Kharkiv in March, no one had heard anything about the lend-lease. We were literally driving jeeps and pickup trucks to attack tanks, aircraft and superior enemy forces. But everyone knew why they were taking the risk, what they were doing, and this only added confidence in our victory. No one can break or defeat this Ukrainian spirit," Roman notes.
He says that, in particular, his family and children helped him to stay strong. And not just his family - he has two children - but children from all over the country.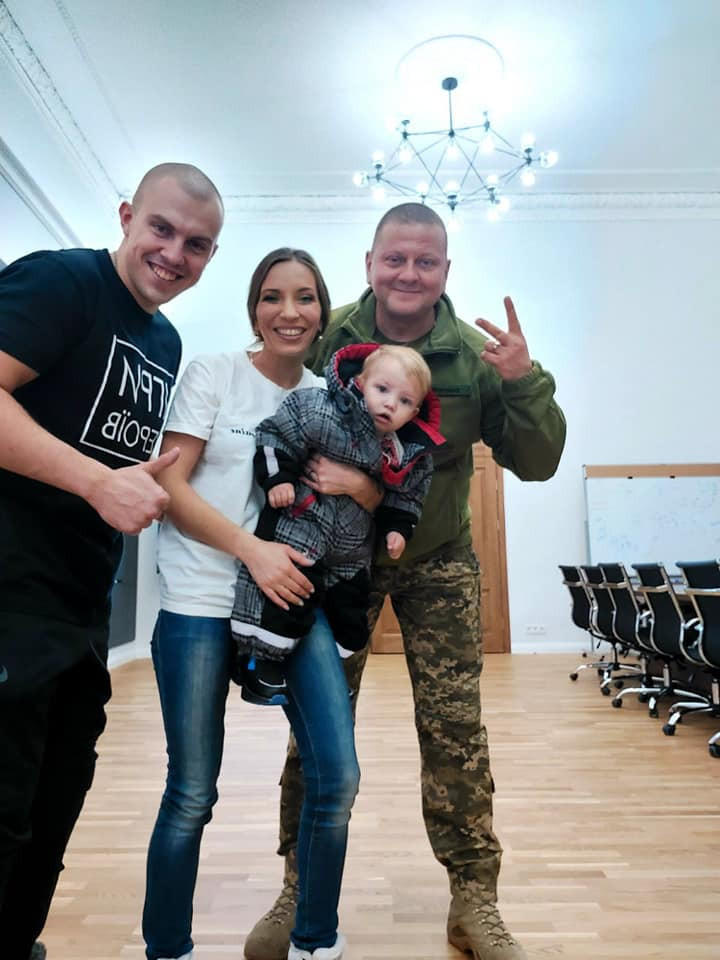 "The whole world must understand that Russia will not stop at Ukraine. This is a matter of security for the whole world. We are now a shield. Realizing this helped us. My comrades also said that no matter what happens, we will stand to the end." 
"I ran the last kilometers like a zombie"
Roman has been involved in sports since a young age - Street workout, football, martial arts. After his injury, he took up crossfit and strongman, and was already thinking about running a marathon.
"I had this idea in my head for a very long time, but the full-scale war postponed the idea for a while. Now, thanks to the marathon, we are trying to raise funds for upper limb prostheses for severely wounded soldiers. It was a specific goal to raise money for them," Kashpur added.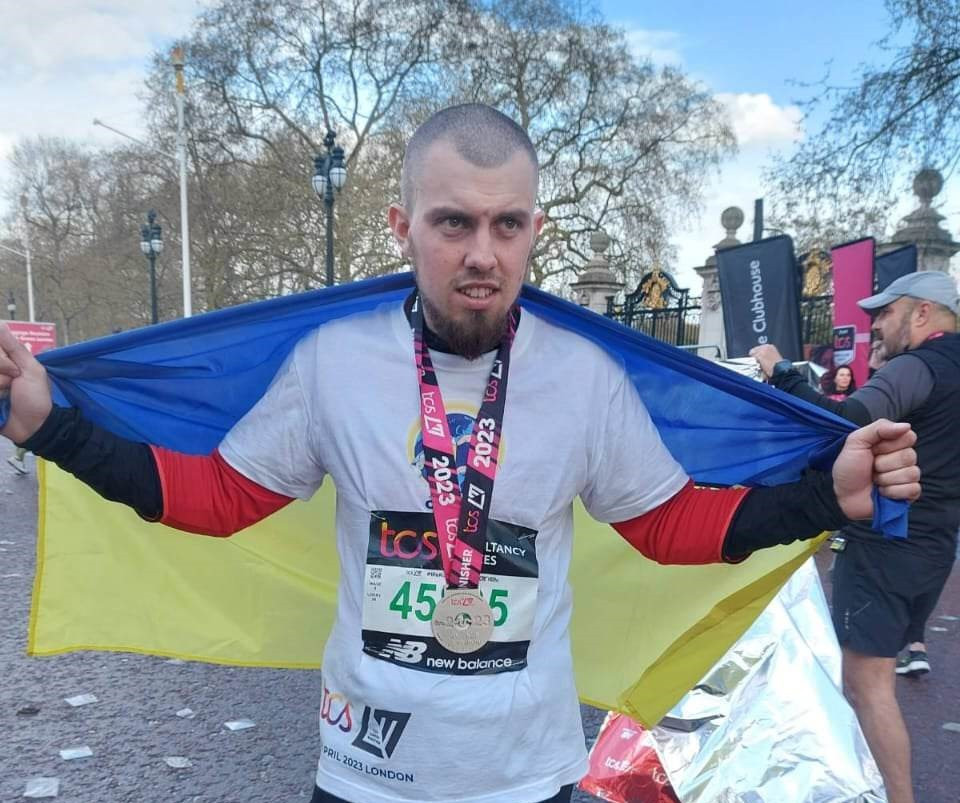 We have already raised 92 thousand out of the 100 needed, but will continue to attract investors. Another problem that the athlete asks to actively talk about in all social networks and bring to the top leadership of the state is the introduction of special programs for training prosthetists.
"This is a big problem because there are no state programs in Ukraine to ensure the quality of prosthetics training. For such a number of wounded, the quality of prosthetics will fall due to the lack of highly qualified specialists. As my prosthetist says, if he makes 5 prostheses a month, it is good and of high quality, but if he starts making more prostheses, the quality falls. The state's task is to finance and open schools to provide this highly skilled education."
By the way, he trained with his coach Natalia Kruchynska for the marathon for only 3 months. But he is happy to have completed the task. Although, as an athlete and sportsman, he admits, he is not satisfied with the result, because "you can always do better."
"The hardest part started after the 37th kilometer. There is such a thing as a "marathon wall". Because my body had already exhausted its entire energy reserve by the 37th kilometer, I was suddenly sleepy. I ran until the 39th kilometer, and then I ran like a zombie, seeing only the asphalt in front of me. I didn't stop even once. The marathon participants said "Crazy man" to me while I was running. And I tried to explain to everyone that I wanted to run because I was just from Ukraine."
He is convinced that his real hardcore marathon is still ahead, because he has more to surprise. Roman Kashpur advises all Ukrainians injured in the war to be patient in order to fully recover. And after rehabilitation, to look for a new career.
2023, Saturday
9 December
Victorious news on 653rd day of war: aid package from Germany, Ukraine and Sweden discuss supplying Gripen fighter jets
Ukrainian forces repel 32 Russian attacks in Avdiivka sector, 20 in Marinka sector - General Staff
First time leading Polish politician admits Ukrainian-Polish border blockade is national security issue
More news