Ukrainian minister shows experimental model of Liut combat robot
The Ministry of Digital Transformation is testing the Ukrainian combat robot Liut (Rage) from Brave1, which can remotely perform combat missions
This is reported by Ukraine's Minister of Digital Transformation Mykhailo Fedorov.
The robot is armed with a tank machine gun, a 360° viewing camera, and armor that protects it from small arms and debris.
"This is a compact robot that can be controlled remotely and perform combat missions. For example, to assault or defend positions," said Fedorov.
He showed a photo of the finished prototype, which has successfully passed field tests, and now experts are working on improving it to scale up production.
"Technology and innovation are the key to our victory. They help to gain an advantage on the battlefield and save lives of our military," emphasized Fedorov.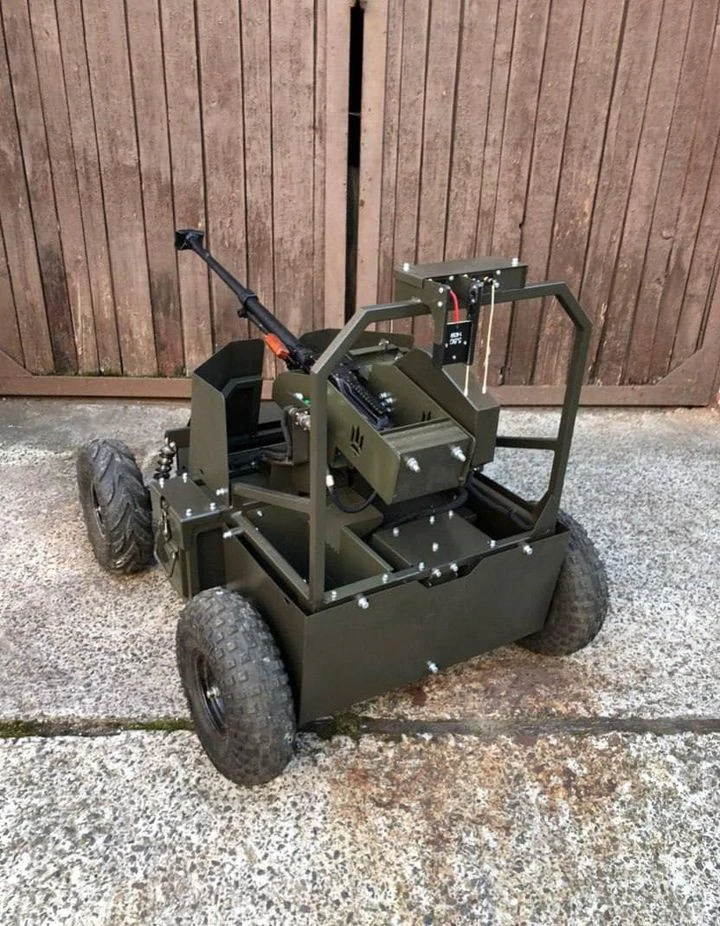 Photo: Mykhailo Fedorov on Facebook
Andriy Shyshuk, a soldier with the Ukrainian Armed Forces, is convinced that UAVs can decide the outcome of the war.
Victorious news of 646th day of war: Ukraine to produce air defense systems, intelligence conducts another sabotage in Buryatia
More news