Russia hits private sector with missiles in Dnipropetrovsk region: woman killed, 4 wounded
On the morning of Wednesday, October 18, the Russian army launched a missile attack on the Dnipropetrovsk region. A woman was killed and at least four people were injured as a result of a hit to the private sector in the village of Obukhivka
Dnipropetrovsk Mayor, Borys Filatov, reported this.
"Russian troops are firing rockets at the private sector in Dnipropetrovsk. There are killed and injured," he wrote.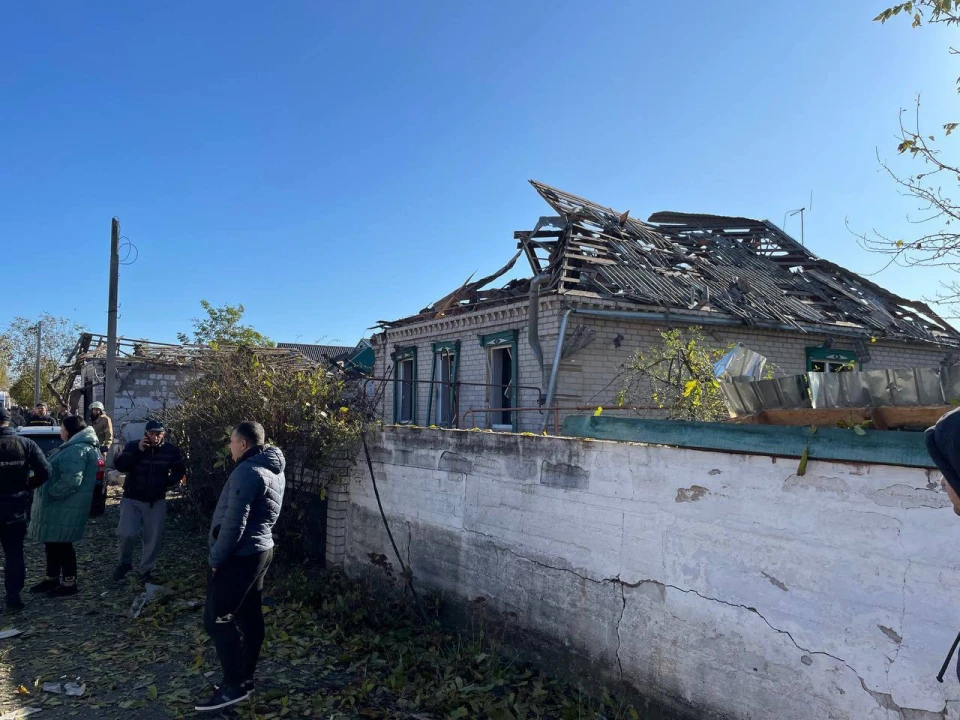 Photo: Andriy Yermak / Telegram
Later, the head of the Dnipropetrovsk Regional Military Administration, Serhiy Lysak, clarified that a person was killed and three others were injured as a result of the Russian attack on private houses in the Dnipropetrovsk district.
Photo: Andriy Yermak / Telegram
In addition, the head of the President's Office, Andriy Yermak, noted that the strike hit the village of Obukhivka, Dnipropetrovsk region. The woman who was killed was 31 years old.
Later, Ukraine's Interior Minister Ihor Klymenko added that the number of wounded as a result of the Russian attack had increased to four. According to the head of the Regional Military Administration, the victims include women aged 56, 65 and 75, as well as a 35-year-old man. Three of them are in a hospital in moderate condition.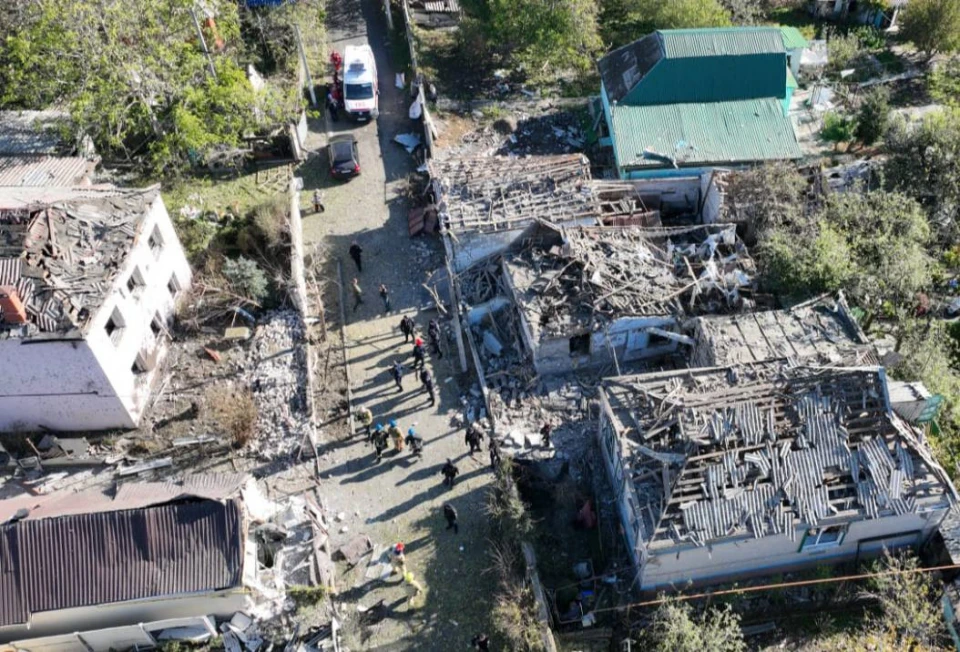 Photo: Ihor Klymenko / Telegram
Also, 8 private houses, a car and a gas pipeline were damaged in Obukhivka. Rescuers, police, and medical services are working at the scene. The wounded are being provided with medical aid.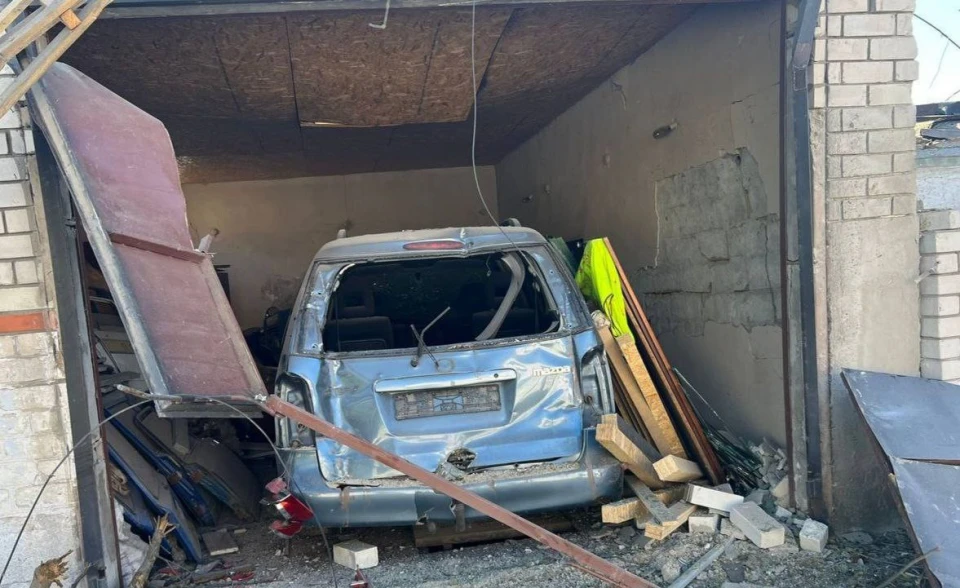 Photo: Serhiy Lysak / Telegram
The State Emergency Service showed the consequences of a rocket attack on the village. As of 11:20 a.m., 21 houses, 11 outbuildings and a gas pipeline were damaged. 
The sounds of explosions were heard in Dnipro at around 9:45 a.m., almost immediately after the air raid alert was announced.
Also on the night of October 18, the Russian army launched 6 missile attacks on Zaporizhzhia. The invaders hit a multi-storey building, killing two people, wounding 5, and leaving three others missing.