New German Defense Minister Boris Pistorius arrives in Kyiv with his first visit
Today, February 7, the new Minister of Defense of Germany, Boris Pistorius, arrived in Ukraine with his first visit
Ukrainian Defense Minister Oleksii Reznikov wrote about this on Twitter.
Pistorius brought a Leopard 2 tank from Germany, albeit a tiny version.
"The "first" Leopard 2 has arrived in Kyiv. There will be more of them. Thank you to my colleague Boris Pistorius and the German people. The tank coalition is marching... to victory!" he wrote on Twitter.
Boris Pistorius also met with the mayor of Kyiv Vitaliy Klychko and his brother Volodymyr Klychko.
"Germany will keep supporting Ukraine – in terms of weapons, economy, and politics. And it is important that European partners are determined to make swift decisions on providing Ukraine with weapons to defeat the Russian aggressor," Klychko wrote on Telegram.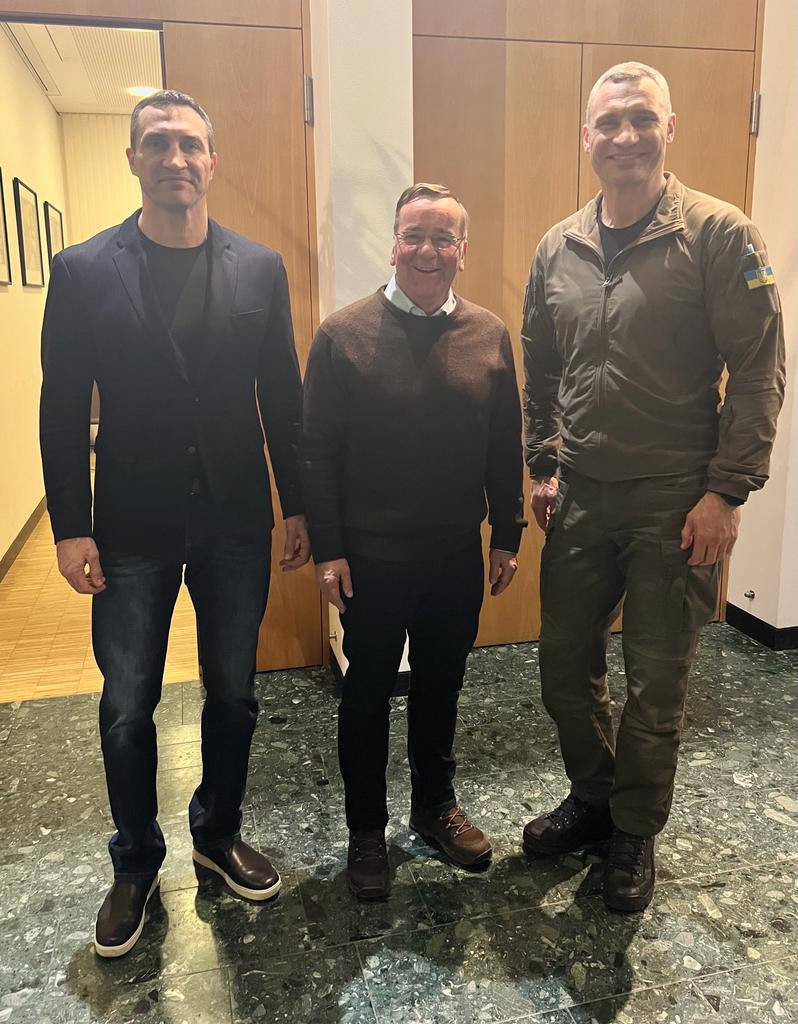 President of Ukraine Volodymyr Zelenskyy also met with Boris Pistorius, President's Office informs.
The head of state thanked him for his first foreign visit to Ukraine. "Thank you for this step which signifies support for Ukraine," he said.
The President expressed his gratitude for solidarity and effective German assistance in multiple areas provided in the face of full-scale armed Russian aggression.
Zelenskyy mentioned the long-awaited decision of Leopard tank supply by Germany and other countries, which is a step toward an international tank coalition creation.
The President informed Pistorius about the frontline situation and the primary needs of Ukrainian defenders in the context of a new Russian escalation.
Volodymyr Zelenskyy emphasized: in order to ensure an effective response to the new Russian offensive, to protect the civilian population, Ukrainian cities and energy networks, it is vital for Ukraine to receive all the necessary weapons and military equipment as soon as possible. Practical steps to improve the air defense with German support were also considered. 
They discussed the importance of implementing the Ukrainian peace formula for restoring peace and stability in Europe and the world, as well as the role of Germany in this process.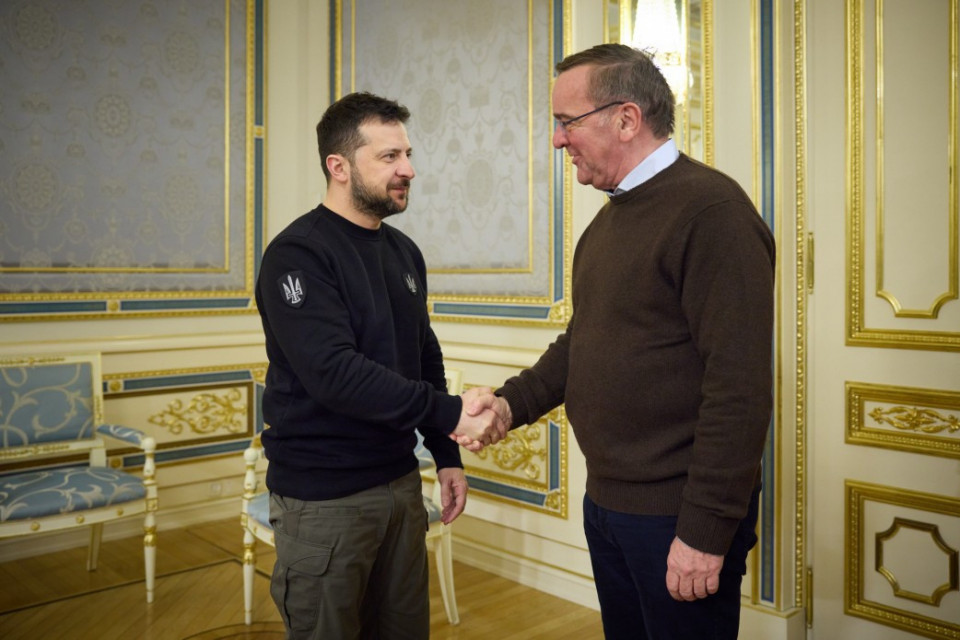 Belarusian Foreign Ministry claims that nuclear weapon deployment on its territory complies with international law

Russia uses aircraft more than naval launchers during missile attacks - South Operational Command
More news