New Russian Malva self-propelled gun with MRSI mode
Russian forces have received the first batch of the 152-mm self-propelled howitzer, 2S43 Malva, following successful state tests earlier this year
Defense Express writes about it. 
The Russian state corporation Rostec recently delivered an undisclosed number of 2S43 Malva self-propelled guns to the Russian army. This marks the second addition to the "flower series" of artillery systems received by Russian forces. Previously, they obtained the 120-mm 2S40 Floks artillery installations.
The 2S43 Malva is mounted on the BAZ-6010-027 Voshchina wheeled tractor with an 8x8 wheel configuration. It can travel at speeds of up to 80 km/h and boasts a range of 1,100 km. The system weighs 32 tons, with dimensions of 13 m in length, 2.75 m in width, and 3.1 m in height.
Armed with a 152-mm 2A64 gun, the 2S43 Malva offers a firing range of more than 24 km with high-explosive munitions and up to 29 km with active-reactive projectiles. It carries a 30-round ammunition load and has a firing rate of more than 7 rounds per minute.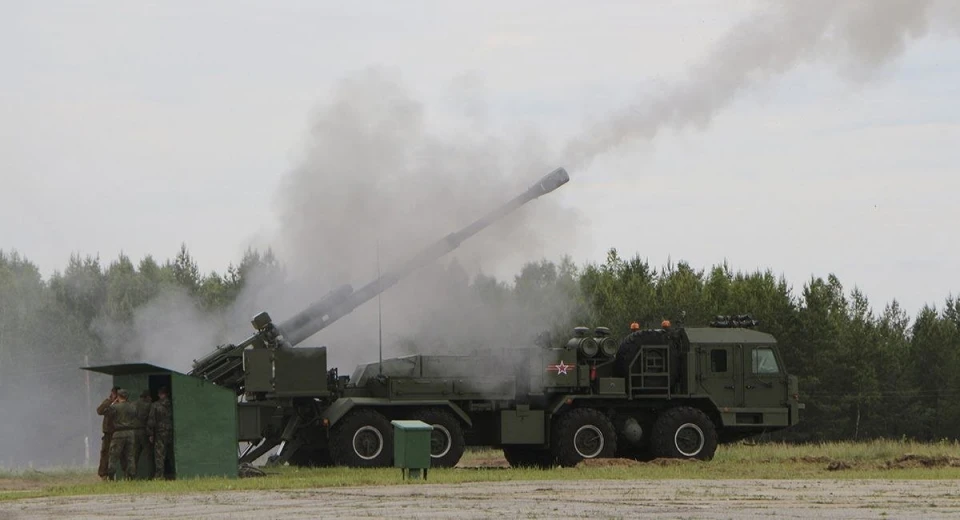 152-mm self-propelled howitzer, 2S43 Malva. Photo: Defence Express
The article notes that the Malva is said to have the Multiple Round Simultaneous Impact (MRSI) mode, allowing multiple rounds to hit the target at the same time. However, the effectiveness of this feature remains unverified.
The system's modern fire control system and other specific details have not been confirmed.
2023, Wednesday
29 November
Zaporizhzhia locals refuse collaboration as Russians lack administrative staff, says Regional Council member Ashurbekov
Ukraine's troops attack building with Russian militants in Kherson region: 5 invaders eliminated
Weather isn't primary factor influencing pace of hostilities – military expert Serhiy Zgurets
Russian troops suffer up to 95% of losses in assaults - National Guard Major Nahornyi
Ukrainian troops eliminate 1140 invaders, 15 tanks and 32 artillery systems in 24 hours - General Staff
ISW: Ukraine continues attacks south of Bakhmut, Russia advances along Kupyansk-Svatove-Kreminna line
2023, Tuesday
28 November
Victorious news of 643rd day of war: Russian soldiers neutralized in Mariupol, explosions heard in occupied Tokmak
More news