Explosive meeting: Russian equipment targeted by Ukrainian FPV drones
Ukrainian operators of reconnaissance and strike drones showcase their effectiveness in locating and neutralizing Russian makeshift military equipment
Defense Express reported on the videos showcasing Ukrainian fighters destroying Russian makeshift equipment.
Eskadron, a producer of FPV strike drones, has released a video demonstrating Ukrainian UAV operators successfully targeting a Russian self-propelled artillery system.
The target was a concealed Russian 122-mm self-propelled artillery system, 2C1 Gvozdika, hidden among trees. However, the FPV drone operator managed to strike the system, resulting in dramatic footage of the explosion and a striking image of the destroyed Gvozdika self-propelled artillery system, which was nearly split in half.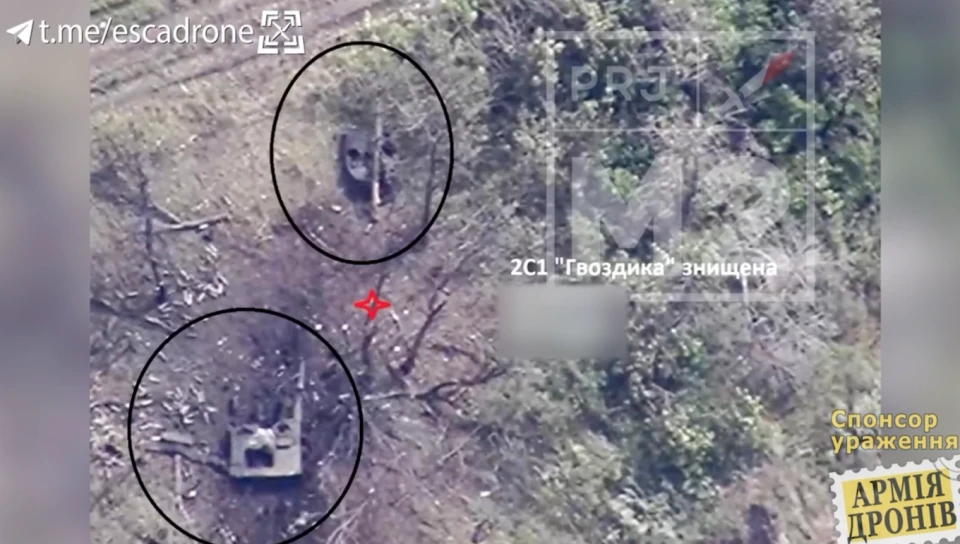 According to the Oryx portal, Russia has lost at least 83 of these self-propelled artillery systems since February 2022.
In another significant development related to the use of FPV drones on the battlefield, Ukrainian volunteer Serhiy Sternenko shared footage showing the Security Service of Ukraine's special forces and Ukrainian soldiers downing another Russian "Schuspanzer" (a variety of amateur or mass-produced unusual armored vehicles - ed.) in the temporarily occupied Kherson region.
This incident involved Ukrainian military targeting a Russian MT-LB, equipped with an A-22 Ogon naval MLRS. Russian troops were first observed using such makeshift "Solntsepeks" for their troops in June, and a video in late September showed the Ukrainian Defense Forces destroying a "Schuspanzer" based on the MT-LB for the first time.
2023, Saturday
9 December
Defence of Avdiivka's heights prevents other parts of frontline from falling apart - military expert Svitan
More news