3,500 Yellow Ribbon activists registered in temporarily occupied Crimea
As of June 2, the pro-Ukrainian Yellow Ribbon movement has registered 3,500 activists in the temporarily occupied Crimea 
The movement's press service reported the information.
The number of activists in the Yellow Ribbon movement in Crimea has reached 3,500. 
These people have actively participated by displaying ribbons, putting up posters, creating graffiti, and playing a crucial role in transmitting information about human rights violations and enemy troop movements through eVorog Telegram chatbot.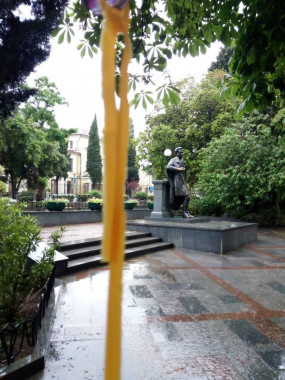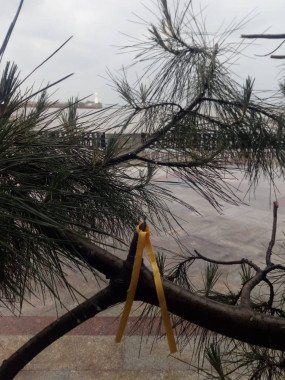 Photo: Yellow Ribbon
In addition to the confirmed number of 3,500 activists, the Yellow Ribbon movement believes that there are even more individuals actively supporting their cause. 
"We are all preparing for the day when we will be able to raise the Ukrainian flag over Ayudah, hang blue and yellow flags on all the streets of Sevastopol and go to McDonald's in Yalta," the statement reads.
Photo: Yellow Ribbon
2023, Wednesday
27 September

Russia may provoke nuclear incident even after liberation of Zaporizhzhia nuclear plant – Ukraine's Minister of Energy

Russia will not achieve greater effect than last year – military expert on intensity of Russian missile attacks on Ukraine
More news